​McDonald's to launch virtual restaurants in metaverses
The company has already applied to register trademarks and digital assets in the virtual space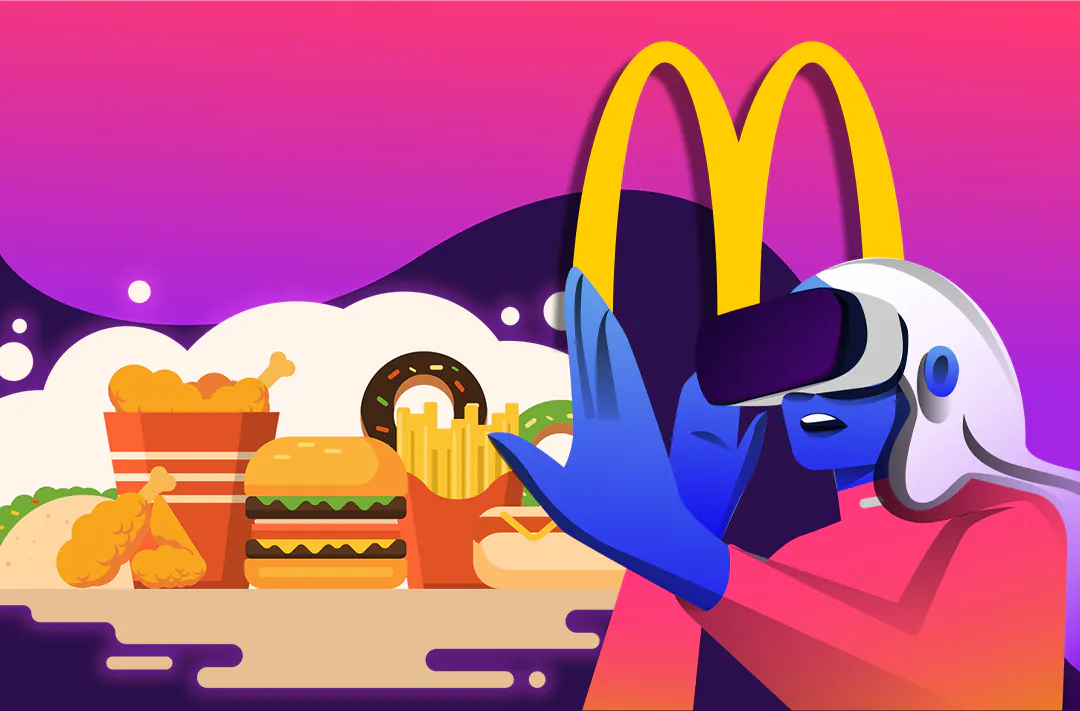 10.02.2022 - 14:45
122
2 min
0
.
What's new? Josh Gerben, a trademark lawyer, reported on Twitter that the fast-food restaurant chain McDonald's has filed 10 trademark applications related to the metaverse and digital assets. The applications include "operation of a virtual restaurant offering real and virtual products" and "operation of an online virtual restaurant offering home delivery," as well as "real and virtual concerts online."
McDonald's is headed to the metaverse.The company has filed 10 (TEN!) trademark applications indicating it plans to offer "a virtual restaurant featuring actual and virtual goods" and "operating a virtual restaurant featuring home delivery."#Mcdonalds #Metaverse pic.twitter.com/J9pK7EK9nl— Josh Gerben (@JoshGerben) February 9, 2022
Which well-known brands have also applied? In addition to McDonald's, bakery chain Panera Bread has filed a similar request. Paneraverse is a trademark for downloadable virtual food and beverage products for use in the metaverse and home delivery, as well as NFTs.
McDonald's and Panera Bread followed the example of Nike, Walmart, and Sketchers, which have filed similar patents in the last three months. Josh Gerben commented on the situation:
"When you see this critical mass of big companies filing so many new brands, it's very clear that this is happening. I think you're going to see all the brands you can think of making these deposits in the next 12 months."