24.09.2021 - 13:45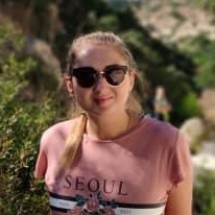 yanazakomoldina
Она предоставляет неограниченный доступ к сайту издания до 2023 года.
Что произошло? Журнал TIME выпустил новую коллекцию из 4676 невзаимозаменяемых токенов (NFT). Владельцам цифровых активов будет предоставлен неограниченный доступ к сайту издания до 2023 года. Комплект токенов получил название TIMEPieces и был распродан за минуту. Об этом написал в своем Twitter аналитик Paradigm Аниш Агнихотри.
Распродажа цифровых активов, каждый из которых стоил 0,1 ETH ($312), сопровождалась аномальными комиссиями в сети Ethereum.
The @TIME NFT auction sold out in 1 minute.Why? Many folks knew the mainnet deploy in advance and were able to plan ahead to bot their transactions.I didn't exploit it, but here's my gist proving the mainnet address and a script from 12 hours ago: https://t.co/IOVSVEvsMp— Anish Agnihotri (@_anishagnihotri) September 23, 2021
Почему токены были распроданы так быстро? Агнихотри объясняет высокую скорость реализации токенов активностью ботов в сети. Скорее всего, пишет аналитик, заинтересованные в NFT журнала покупатели могли заранее настроить роботизированных помощников для покупки частей коллекции.
Как отнеслись к распродаже в TIME? Президент журнала Кейт Гроссман в комментарии Coindesk отметил, что распределение NFT было «не идеальным». По его словам, частью усилий по сдерживанию ботов было ограничение количества токенов на один адрес 10 единицами. Но покупатели могли оперировать несколькими кошельками, не исключил он.