​Pavel Durov claims ownership of BTC and TON
The businessman also spoke about additional investments in Telegram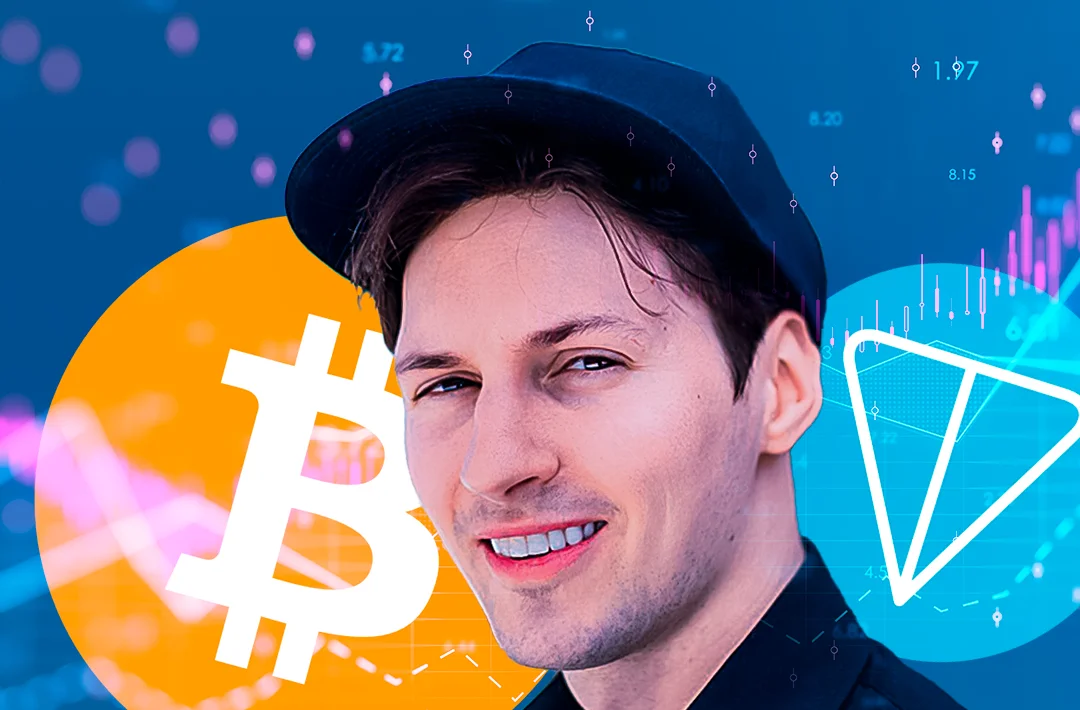 19.07.2023 - 07:35
595
2 min
0
What's new? Pavel Durov, the founder of the Telegram messenger, revealed that he owns some amount of bitcoins and Toncoin (TON). The businessman also reported that additional Telegram bonds worth about $270 million were issued this week, and he personally bought about a quarter of the securities, investing tens of millions in the messenger's growth.
What else did Durov reveal? According to Durov, 2,5 million new accounts appear on Telegram every day, and earlier this year recorded over 800 million monthly active users. He noted that the messenger is not profitable at the moment, and additional securities have been issued to finance the project's growth until the break-even point is reached. The businessman, without naming the participants of the round, noted that they are "well-known funds with an impeccable reputation." He also emphasized that in absolute terms Telegram is closer to profitability than competitors such as Twitter and Snap.
Durov revealed that he has personally invested tens of millions of dollars in Telegram's recent growth, in addition to the hundreds of millions he spent in the previous ten years to keep the project running.
"Some people suggested I should have instead bought a house or a jet. But I prefer to stay focused on my work, without "owning" anything (well, apart from Telegram, some Bitcoin and some Toncoin)," Durov concluded.
On July 13, crypto payments appeared in Telegram. The function based on the TON blockchain is available in the Wallet bot for buying and selling cryptocurrencies. Bitcoin, TON, and the USDT stablecoin are currently available in the bot.
About Toncoin. It is a token of the decentralized computer network TON (The Open Network). Conceptualized by brothers Pavel and Nikolai Durov in 2017, they raised several billion dollars in the project. In June 2022, the blockchain switched to the Proof of Stake (PoS) consensus algorithm, which led to a decrease in issuance by about 75%. As of July 19,06:40 UTC, the asset is trading at $1,38, having added 2,5% overnight (CoinGecko's data).
Earlier this year, the TON Development Fund introduced a new ecosystem for data storage, TON Storage.