​Polygon, Circle, and Chainalysis are among the top 100 companies of the year according to TIME
The ranking is based on factors of influence, innovation, ambition, and success in the market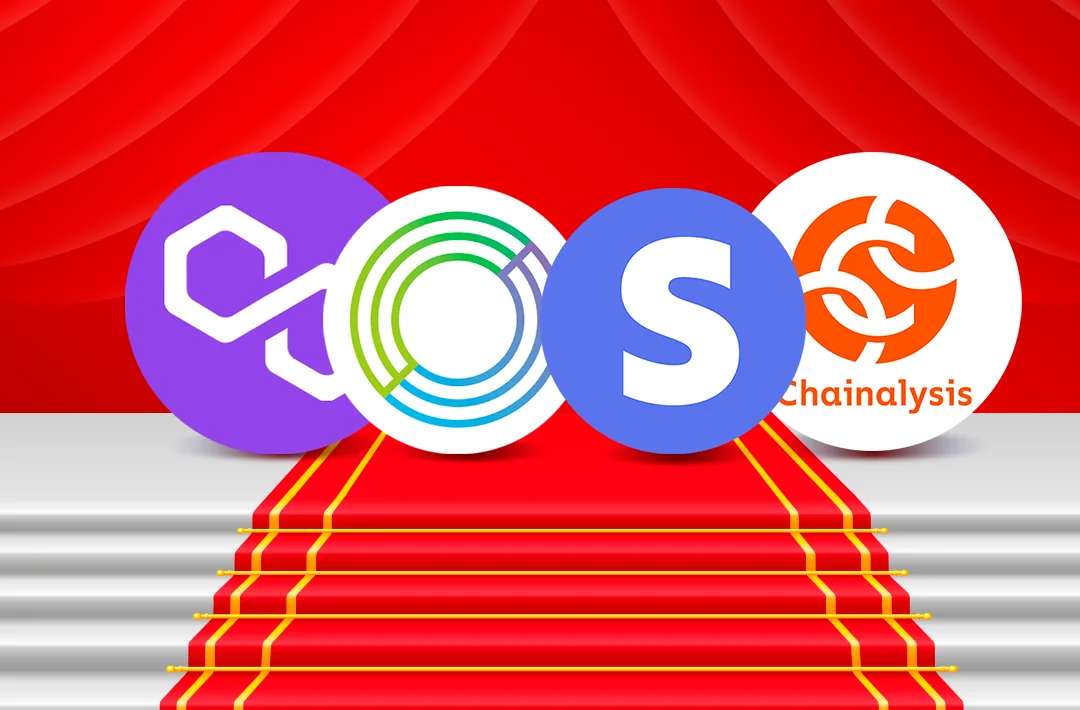 22.06.2023 - 08:20
137
3 min
0
What's new? TIME magazine published a ranking of the 100 most influential companies of the year, which included crypto projects Polygon, Circle, and Chainalysis. Blockchain platform Polygon was included in the Innovators category, the issuer of the centralized stablecoin USDC, Circle, in the Leaders category, and analytics service Chainalysis in the Pioneers category.
The full list on the magazine's website
How does the selection for the ranking go? TIME presented its first list in 2021. To compile it, the magazine's editors, led by Emma Barker, suggest nominees from different industries and interview a global network of authors, correspondents, and outside experts. The team then evaluates each of the proposed companies on key factors, including impact, innovation, ambition, and success.
Representatives of the magazine noted that the number of companies that are leaders in sustainability and climate action has doubled this year compared to last year.
Latest news about companies. As of June 22, the native token of the Polygon (MATIC) platform ranks 12th in the overall cryptocurrency ranking with a capitalization of $6,54 billion. The asset has added 8,13% in the past 24 hours and is trading at $0,7008 on Binance as of 08:20 UTC. At the end of May, telecom giant Deutsche Telekom became one of the network's validators. Platinum Group used it to issue NFT tickets for Formula 1 races. And one of the creators of ChatGPT, Sam Altman, released a crypto wallet, World App, with zero fees based on Polygon.
The USDC stablecoin issued by Circle is the second-largest on the cryptocurrency market after Tether's USDT. Its capitalization exceeds $28,5 billion. The company recently expanded access to USDC and EUROC, a euro-pegged stablecoin, by launching them on Arbitrum and Avalanche networks, respectively. In addition, former US Commodity Futures Trading Commission (CFTC) chair Heath Tarbert joined the firm as chief legal officer.
In May, Chainalysis teamed up with another analytics firm, TRM Labs, to collaborate with the Lightning Network payment protocol team, which is used to speed up bitcoin transactions. The partners will help companies use the protocol to ensure regulatory compliance. The company is also involved in an investigation into the $200 million hack of the Euler Finance DeFi protocol, helping to recover stolen funds.
In June, Forbes published a ranking of the 10 largest fintech companies in the United States in 2023. The list includes four crypto projects with a total capitalization of $52,5 billion: payment protocol Ripple, blockchain explorer and crypto wallet service Blockchain.com, OpenSea NFT marketplace, and blockchain platform Alchemy.
And in 2022, Forbes included nine crypto projects in the top 50 innovative companies at once. The leader was the now-bankrupt FTX exchange. Next was OpenSea, while Alchemy rounded out the top three. The list also included Circle and Chainalysis, TRM Labs, custodial service Fireblocks, Ava Labs, developer of Avalanche, a decentralized platform, and blockchain startup Paxos.