04.08.2021 - 06:00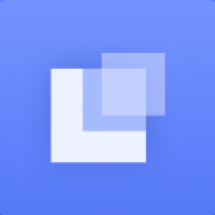 Editorial GetBlock Magazine
Положение, которое сейчас активно обсуждается в Сенате США, направлено на получение 28 млрд долларов налоговых поступлений от криптовалютных проектов за счет применения новых требований к отчетности в отношении бирж и прочих видов бизнеса.
Портман называет его «положением здравого смысла», которое обеспечит полную ясность и будет способствовать легитимизации криптовалютной индустрии за счет стандартизации отчетов, предоставляемых брокерами в налоговые органы.
This common-sense provision will provide clarity and legitimacy for the industry, make life easier for everyday Americans, and help ensure that the US remains a global leader in crypto innovation and development.— Rob Portman (@senrobportman) August 3, 2021
Разногласия касаются прежде всего определения термина «брокер» как «лица, предоставляющего услугу по переводу криптовалют от имени других лиц». Оппоненты Портмана утверждают, что такая трактовка может иметь далеко идущие последствия и распространяться на децентрализованные биржи, а также на майнеров.
Портман в свою очередь заявил, что он не собирается вводить новые требования к отчетности для разработчиков ПО, криптовалютных майнеров, операторов узлов или других лиц, не являющихся брокерами.
«В положении просто сказано, что брокеры обязаны соблюдать стандартные меры по предоставлению информации. И многие из них уже это делают», — отметил сенатор.
Двухпартийную оппозицию положению Портмана возглавили сенаторы Рон Уайден, Синтия Ламмис и Пэт Туми. Они заявили, что начали работу над поправкой, не уточняя, как именно собираются это сделать.