WSJ: El Salvador faces default because of the fall in the price of bitcoin
The market value of the country's assets in BTC has fallen by almost a third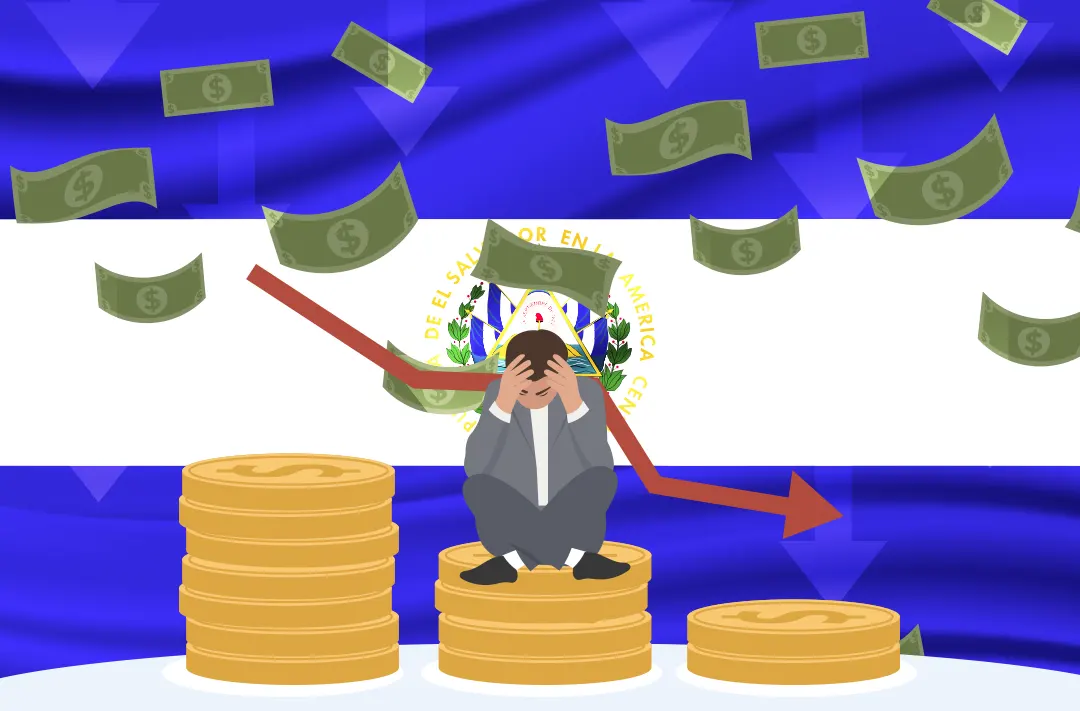 16.05.2022 - 11:50
274
3 min
0
What's new? The collapse of the crypto market has increased the probability of El Salvador defaulting, The Wall Street Journal reports. The country's public debt exceeds $24 billion, with its bitcoin assets worth $100 million falling by a third after the fall in prices on the cryptocurrency market. El Salvador is also due to pay off $800 million in bonds in January. In early May, Moody's cut El Salvador's debt rating to Caa3, implying a high risk of default.
Material by The Wall Street Journal
What else does the outlet report? El Salvador's Finance Minister Alejandro Zelaya has said that the issuance of bitcoin bonds has been delayed because of the cryptocurrency's fall in value. Despite the volatile situation in the crypto market, on May 9 the country's President Nayib Bukele announced the purchase of 500 BTC ($15,3 million at the time of the deal).
Negotiations with the International Monetary Fund (IMF) on a $1,3 billion loan stalled last year because of Bukele's decision to make bitcoin legal tender. Both sides are still negotiating to reduce the country's budget gap and debt, as well as to minimize the risks associated with the country's switch to virtual currency. Earlier this year, the IMF called on El Salvador to deprive bitcoin of its legal tender status because of the risks to financial stability.
What events happened before? According to a report by the US Economic Bureau of Economic Research (NBER), a third of Salvadorans surveyed downloaded the state-owned Chivo bitcoin wallet. More than half of those who downloaded the app stopped using it after spending the welcome bonus of $30 in BTC. The study surveyed 1800 households.
As of March 2022, 14% of businesses in El Salvador were using bitcoin to make transactions. According to a study by the state-owned Chamber of Commerce, more than 90% of companies said that the adoption of bitcoin as a means of payment had no impact on their revenue. Of the 337 companies surveyed, 71% were classified as small businesses, 13% as medium-sized, and 16% as large.
In February, Nayib Bukele said that he would make it easier for crypto investors to obtain citizenship. He added that this move should improve the country's economic situation.
Also in February, El Salvador's Tourism Minister, Morena Valdez, reported a 30% increase in the tourist flow to the country after the legalization of bitcoin as official means of payment.