"Nothing new is going to happen." How sanctions will affect Russian cryptocurrency users
Experts estimated how blocking on the part of European crypto services will affect Russians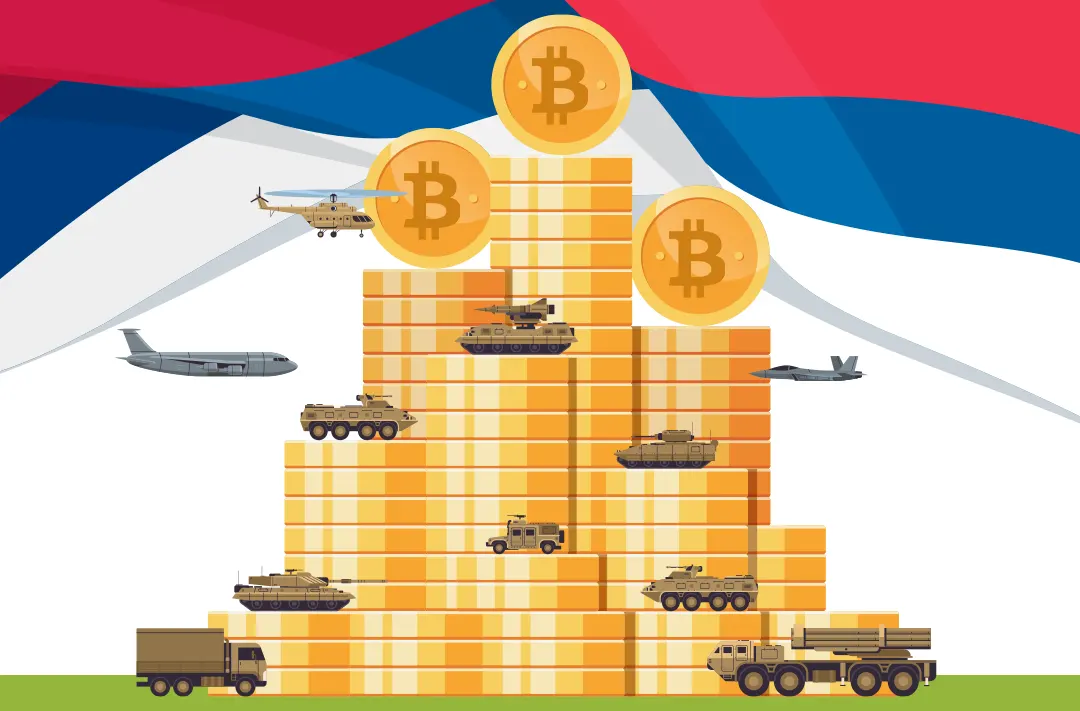 On September 28, the European Commission proposed a new package of sanctions against Russia. Bloomberg, citing its sources, published a list of sanctions measures, including a possible ban on the provision of services to Russian users by European crypto companies. Without giving specific details, the authors of the text associate such a step with restrictions on the transfer of Russian capital through cryptocurrencies.
Back in April, the Binance exchange partially restricted the functionality for Russian users whose aggregate balance exceeded €10 thousand, prohibiting them to participate in trading and other services of the site for large sums. According to CoinDesk's source, the new sanctions could bring that figure down to zero. This potentially means that Russians will not be able to hold any assets in cryptocurrency wallets of EU-registered services. Details of the new sanctions package have not yet been published, as they still need to be agreed upon by all member states of the European Union.
On the impact of sanctions
"In fact, unofficially, all financial services in Europe have long ceased to serve Russian citizens, with the rarest of exceptions. So nothing new is going to happen. This is more of an image move on the part of the European Union than a practical one," comments Nikita Zuborev, senior analyst at the aggregator Bestchange.ru. If we rely on the text of the next package of sanctions, it may affect services working with cryptocurrency. However, even before the February events, they practically did not work with Russians according to their internal rules. On a global scale, European crypto services occupy too small a market share for it to have a noticeable effect on crypto investors from Russia, the expert believes.
According to Zuborev's observations, large international services are in uncertainty. On the one hand, they do not want to lose the huge potential user base from Russia and Belarus, but on the other hand, in reality they often face threats of secondary sanctions. The European market is just as promising for them, or even more. Therefore, potentially, the threat of disconnecting Russians from Binance and other exchanges exists, but how it will look like in practice is still unclear. Those small complications of the registration process or restrictions to disable direct deposit from a bank card in some crypto exchanges did not affect the availability of services in Russia, the analyst summarizes.
Since cryptocurrency operators registered in the EU are obliged to comply with the Fifth Anti-Money Laundering Directive (5AMLD) and collect information about users, they know exactly who their client is. If it is a Russian citizen, after the new sanctions they will not be able to top up their crypto wallet at all, explains Nikita Vassev, founder of TerraCrypto.
In his opinion, possible sanctions are unlikely to have any effect on how Russian residents store crypto assets. "Russians already preferred to store cryptocurrencies in hardware wallets rather than in virtual wallets belonging, in fact, to some third party – the operator of this service," Vassev notes, adding that the ban will likely affect cryptocurrency exchanges popular with Russians as well, primarily Binance.
Being the most popular trading platform, Binance, which is not headquartered in the EU, imposed similar European restrictions in April, recalls Vassev. In his opinion, if new sanctions are imposed, the use of P2P-platform from Binance, which buys and sells cryptocurrency directly without intermediaries, using the exchange as a guarantor of their transaction, may be in question. It is Binance's P2P service that has become one of the most popular services where Russians buy cryptocurrencies to withdraw assets after restrictions on foreign currency exports were introduced.
What is happening on the market
Referring to the statistics on exchanges in Bestchange.ru, Nikita Zuborev notes that amid the announced partial mobilization and mass migration of Russian residents abroad, there was no noticeable increased activity in buying cryptocurrencies. "In general, we did not notice any surge of interest in the last week, although there is a steadily growing demand among users to buy cryptocurrencies directly from the card or through payment systems. For example, the top 2 areas in the monitoring are related to the purchase of bitcoin and together they account for about 12% of the traffic of the entire service," Zuborev shares the data of the aggregator.
At the same time, traffic significantly increased after February 24, so some of those interested in alternative finances were already involved in this activity, adds Bestchange.ru analyst. According to him, probably because of this "no abnormalities were recorded in the last week", because the level of demand was already overestimated relative to the figures of early February.
Market experts also talk about an increase in demand for hardware cryptocurrency wallets. Sellers on the Ozon marketplace recorded a three-fold increase in device sales after September 21. At the same time, as noted by experts, the demand for cryptocurrency wallets is not as great as it was in March and April. Then Russians began to buy these devices 5-8 times more often compared to the fourth quarter of 2021.
There has been an increase in demand for stablecoins as a tool for withdrawing large sums of money abroad in the context of the 10 000 euro limit per person, Nikita Vassev shares his observations. "Since many people were in a hurry to sell cars and other property in order to move quickly, they needed a way to withdraw this money. Some go to a Raiffeisen bank and send a transfer through the SWIFT system, others buy stablecoins and then exchange them back for the local currency when they arrive in Georgia," explains the head of TerraCrypto.
According to Vassev, many countries where the flow of emigrants is now directed, have already formed a pool of exchangers that provide services for such currency exchange directions. In the UAE, Georgia, Kazakhstan stablecoins are being actively bought and sold, the expert said. Vassev believes it is a significant fact that during this period in Kazakhstan, a major bank, together with a local cryptocurrency exchange, conducted a deal to buy cryptocurrency for tenge.