21.06.2021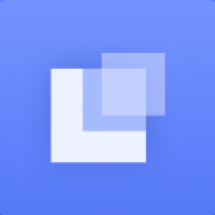 Editorial GetBlock Magazine
In March 2019, the developers stopped supporting the official Ethereum Wallet (Mist). The decision was not spontaneous - it lost its relevance, and the development team spent considerable time supporting this project. At the same time, the Ethereum ecosystem was rapidly evolving, and third-party developers released quite a few modern full-featured desktop and mobile wallets.
The first reason was full-node synchronization. In the early years of the wallet's existence, it was fast, but soon it took hours to complete. In 2018, the developers added a connection to a remote node (INFURA) for easy switching between nodes. The team was convinced that the system needed more user-driven nodes. The implementation led to a gradual loss of customers who voted to use applications with hosted remote nodes.
The second problem was the vulnerability of the Electron platform on which the Mist wallet was built. The framework had not been upgraded for a long time, so even the latest version of the wallet was running on an engine that was several months out of date. A professional audit of Mist found many vulnerabilities, which were successfully fixed.
But in late 2018, the developers found several serious bugs that allowed attackers to gain control over users' computers and cryptographic keys. An increase in hacker attacks made it clear that the team's resources were insufficient to maintain proper security. Support for the wallet was stopped, and all useful developments were given to the development of potentially useful projects.
Today, the MEW wallet remains the most popular. It combines a user-friendly interface and the reliability of a non-custodial wallet. It is an open-source tool that interacts securely with the Ethereum blockchain. Users can create "paper wallets." Private keys are stored offline, so customers have full control over their funds. The MEW wallet allows users to store all ERC20 tokens and make cryptocurrency transactions anonymously without having to go through the KYC procedure.
Ways to access the wallet
The developers have provided four ways to access the MEW wallet:
Mobile apps. You can choose between MEW wallet's own development and third-party apps WalletConnect or WalletLink. Available for iOS and Android devices. Private keys are encrypted and stored in isolation on the smartphone. And two-factor authentication and additional transaction verification before sending provide a high level of security.
Hardware wallets. Trezor and Ledger are the most popular. This method is considered optimal because hardware wallets provide the strongest protection for your crypto assets.
Browser extension. This is an option for those who are more comfortable working with a wallet from their personal computer. Its own MEW CX extension is available here, as well as the very popular MetaMask wallet and Dapper solution.
Software access. Developers consider this option unsafe, especially for the initial registration of the wallet. However, seed-phrase access can be useful in case of an emergency.
Mobile applications and browser extensions are worth a closer look. They are lightweight wallets that allow you to perform basic operations with ETH and ERC20 tokens - receiving and sending payments, and checking balances. These wallets are the most convenient for daily use. If you need to work with smart contracts, NFT tokens, and other operations, you can use a full-featured MEW wallet.
Using a seed phrase or a key file to log in is not a secure method. The seed phrase should not be used all the time. It should be kept out of reach and used only to regain access to the wallet.
Instructions on how to connect
So how do I get started with the MEW Wallet? Strangely enough, you should start by installing MetaMask or the MEW wallet mobile application. In extreme cases, you can register a new wallet on the website, but, as mentioned above, this method is not safe and should only be used by experienced users. In any case, we recommend that you install a seed phrase when creating a new wallet. This will allow you to use almost any Ethereum wallet to access your assets in the future. You can read more about the seed phrase in the article "Seed phrase as a modern security standard."
Let's look at creating a new Ethereum wallet using MetaMask as an example. You can download this popular extension from the official website, where versions for different browsers are available on the download page:
After the installation is complete, let's move on to creating a new wallet:
Now, let's set a password. We recommend using a complex password 12-24 characters long, containing letters, numbers, and special characters. To generate and store passwords, it is better to use a special password manager program, for example, 1Password.
After that, the application will generate a secret phrase (seed phrase) of 12 words. We recommend that you do not store it on any Internet-connected device at all. It is best to write it down or print it out and hide it in a safe place. You can also use metal storage devices like Creeptosreel, they are not afraid of mechanical impact, fire, and water.
In the next step, you will be asked to re-enter the secret phrase to make sure that you have recorded it without errors. The word order also matters! After confirming the secret phrase and completing the setup, we get to the main page of the wallet:
Congratulations! Your first Ethereum wallet is ready to go. The wallet address is partially hidden for security reasons, but you can copy it to the clipboard by clicking on it. Now you can use MetaMask wallet for ETH payments, and also for access to MyEtherWallet.
Similarly, you can install a mobile wallet, or set up a hardware wallet. It is enough to follow the enclosed instructions. If you are creating a new wallet, select the appropriate menu item and save the mnemonic phrase. If you want to access your wallet from another device - select "Restore wallet" and enter your seed phrase, recorded during the first registration.
However, all the wallets listed above have minimal functionality – sending, receiving, checking the balance. And in the context of this article, we consider them as a reliable way to access the MEW wallet, which gives full access to all the features of the Ethereum network. So, to log in to the wallet, go to the official website of the MyEtherWallet wallet, to the Access My Wallet section, and select the appropriate authorization method:
Then follow the instructions. For a mobile application, you will be asked to scan a QR code, for a hardware wallet - to connect it to your computer. In the case of MetaMask, an extension window will open and ask you to confirm access to the wallet:
After that we get to the main page of MEW:
This displays basic information about the wallet and its balance. You can copy the address or generate a QR code, which will be used to send you ETH coins or ERC20 tokens. There is also a print button, which allows you to print a "paper wallet":
To send a transaction, go to the Send transaction tab:
In the Swap tab, you can exchange currencies:
The DApps tab focuses on decentralized applications. Here you can register an ENS domain, give your wallet a human-readable name, schedule a delayed transaction sending, and much more:
Work with smart contracts is implemented in the Contract tab:
And, finally, work with messages is available in the Message tab:
Working offline and the importance of the seed phrase
Despite facilitated access via MetaMask and the mobile app, the full-featured MEW wallet remains a staple. It supports the WalletLink and WalletConnect protocols for connecting to the Ethereum network using various wallets.
The wallet can operate offline for maximum security. To make a transaction, you will need a second PC with an Internet connection. The advantage is storing the private key on a standalone device without the risk of hacking.
The importance of the seed phrase should not be neglected. It is the only way to restore the wallet if it is lost, so it should be stored with extreme caution. Due to the unified standard of seed-phrase coding, it will be possible to do this even in other wallets, such as Jaxx or MyCrypto.