Binance: more than just an exchange
Binance is the world's largest cryptocurrency exchange with an average daily trading volume exceeding $2 billion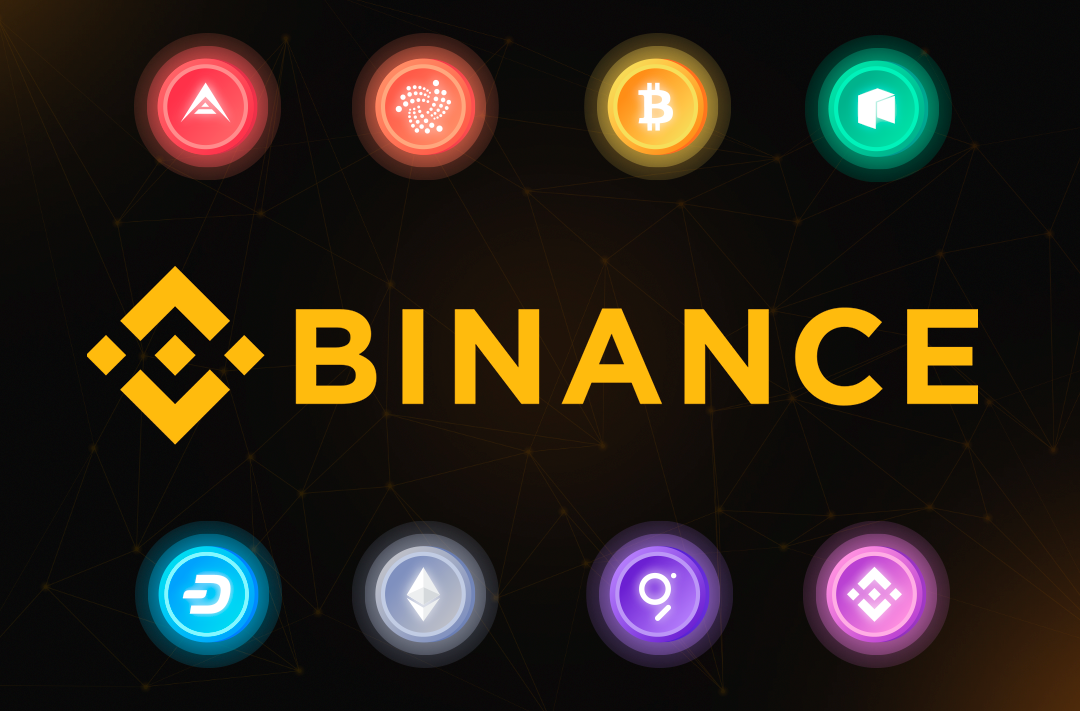 . The exchange was founded in 2017, while bitcoin was conquering new ATH (All-Time High), and user interest in the cryptosphere was as active as possible. Binance's headquarters were originally located in Hong Kong. Subsequently, the company closed it, but now it is going to open its head office again, this time in Ireland. The platform plans to operate several headquarters around the world.
In just six months since its creation, Binance has earned the title of the best cryptocurrency exchange. Today, the platform offers a wide range of opportunities for crypto users: from various types of trading to deposit placement, staking, and decentralized exchange. Binance is more than just an exchange, it is an entire ecosystem operating in more than 180 countries around the world.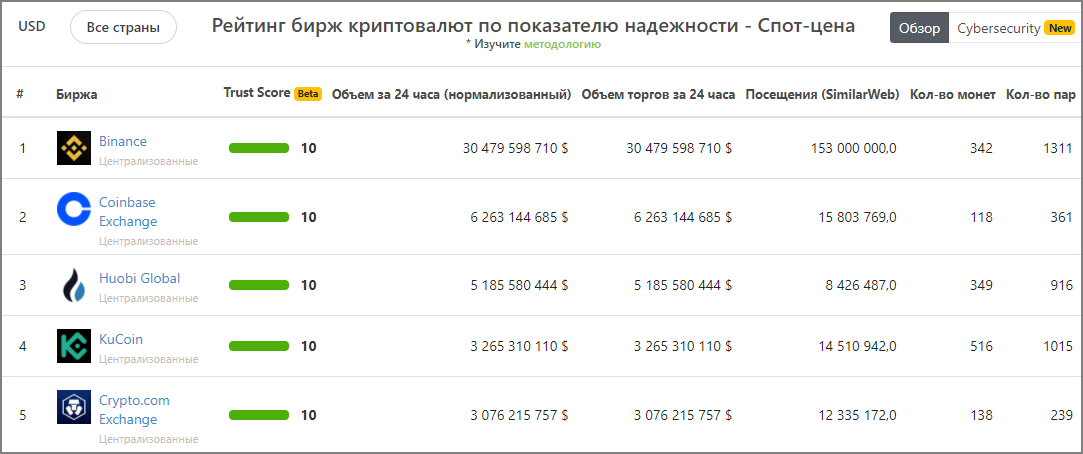 History of creation
Such a successful start of the exchange was possible thanks to its founder Changpeng Zhao, who began his career working part-time at gas stations and McDonald's. After graduating from university in Canada and working as a stockbroker, Changpeng Zhao was invited to join the Bloomberg team and take part in the development of the Tradebook platform. He rose to head of department in four years, but then left the company to create his own business in the field of software development for exchanges.
In 2013, Changpeng Zhao got acquainted with blockchain technology and, together with the famous entrepreneur and crypto-enthusiast Roger Ver (the creator of Bitcoin Cash), started working on the platform Blockchain.info, and later on the Chinese OKCoin exchange. Later, Changpeng Zhao left both projects and started creating his own exchange.
In order to raise funding, Changpeng Zhao conducted an ICO (Initial Coin Offering) procedure. According to its results, it managed to attract about 15 million dollars to create the exchange. The project also had an internal token called Binance Coin (BNB). BNB was originally issued on the Ethereum blockchain but was moved to its own network in 2019. Even though BNB's value dropped after the ICO, Changpeng Zhao managed to make the right decisions and take the Binance exchange to the next level. The BNB token is now ranked No.3 by CoinMarketCap with a capitalization of $104,4 billion.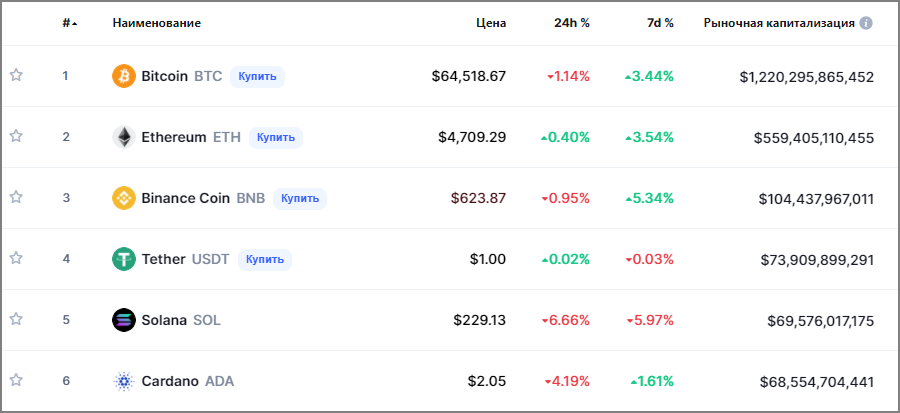 Sours: coinmarketcap.com
Learn more about the BNB token
BNB is a native utility token of the Binance ecosystem. It offers owners a number of opportunities and advantages, including:
Saving on commissions when trading on the stock exchange. Using the BNB token, users receive a 10% discount on the futures market and a 25% discount on spot and margin trading.
Payment of commissions on Balance Smart Chain.
Participation in exclusive token sales.
Payment for various goods and services.
Earnings on staking.
Receiving rewards for farming.
Obtaining cryptocurrency loans.
Investments in promising projects.
Receiving income from deposits.
The economy of BNB involves the quarterly burning of tokens. This is done in order to reduce the overall supply of BNB and increase its value. Quarterly burning will be carried out until 50% of all coins are destroyed. Binance last burned its $640 million worth of tokens on October 18, 2021. The platform destroyed 1,33 million BNB.
Features of the cryptocurrency exchange
Being the largest cryptocurrency exchange in the world, Binance offers a wide range of opportunities for buying, trading, and exchanging various assets. Spot, margin and futures trading is possible for users with some of the lowest fees on the market.
Spot trading. This market features about 750 trading pairs, including crypto and fiat currencies. Processing speed reaches 1,4 million orders per second.
Margin trading. Profit maximization by providing multiple levels of leverage (up to 10x).
Futures trading. Futures contracts paired with stablecoins and cryptocurrencies. The maximum leverage is 125x.
Binance Savings. Earnings on interest on floating and fixed-rate deposits. Deposits in BNB, USDT, BUSD, and various DeFi assets are available.
Binance Staking. Passive income on staking cryptocurrencies and coins on DeFi.
Binance Pool. An inclusive mining boosting platform that offers users comprehensive services and low commissions.
Recharging the balance of the wallet in the Binance personal account is possible with a debit and credit card. The minimum purchase amount is $15.
Referral and affiliate program
Those users who attract new members to the exchange can earn up to 40% of commissions from each transaction of their referrals. The charges apply to both the spot and futures markets. Any exchange client can earn income under the referral program.
Requirements for the affiliate program participants are a bit more complicated. Organizations need to have, among others, a database of 2,000 people, a thematic media platform, as well as a wallet. Individuals must be active users of social networks (Twitter, Youtube, Telegram, Instagram), with a large number of subscribers.
To attract users, affiliates can offer discounts on trading commissions. As for the size of rewards, in the affiliate program, they are higher than in the referral program and reach 50% of the commissions of the attracted users.
The Binance Ecosystem
Binance is more than just an exchange. Today, it is an entire ecosystem that contains a ready-made infrastructure for using blockchain technology in various fields.
Exchange. A platform for trading over 150 assets.
Academy. A universal guide to the world of cryptocurrencies for beginners and experienced users.
Labs. An incubator for promising blockchain projects.
Launchpad. A platform for launching tokens.
Research. Institutional market assessment.
Blockchain Charity Foundation. Blockchain-based charity.
Trust Wallet. A secure digital wallet for storing crypto-assets.
Binance Visa Card. A plastic card for paying for goods and services using cryptocurrencies.
DEX. Decentralized trading platform.
Binance NFT. A marketplace of NFT-assets (available from June 2021).
OTC trading. OTC exchange of large amounts of cryptocurrency.
P2P trading. Buying and selling cryptocurrencies on local markets.
Binance Blockchain
The BNB token was originally launched on the Ethereum blockchain. However, in 2019, developers created a platform called Binance Chain to develop the fast decentralized exchange. The Binance Chain blockchain uses the Tendermint BFT consensus model, and the main purpose of creating its own network was to support the Binance DEX decentralized exchange.
But this was not enough, and as the number of new projects increased, Binance developers realized that Binance Chain lacked the functionality of smart contracts and the ability to run decentralized applications by third parties.
For further scalability and network overload protection, Binance Smart Chain (BSC) was launched in September 2020, working in parallel with Binance Chain. The BSC uses the Proof-of-Staked Authority model (a hybrid of Delegated Proof-of-Stake and Proof-of-Authority).
The new network has smart contract functionality and is fully compatible with the Ethereum Virtual Machine (EVM). This allows high throughput to be maintained and also gives projects the ability to migrate their projects from the Ethereum blockchain to BSC quickly and easily. The system's flexibility and low fees make BSC a popular platform for creating various decentralized applications.
Development of Binance
The platform has long gone beyond the usual cryptocurrency exchange and contains not only the functionality of a full-fledged cryptocurrency bank but also the basis for launching their own projects.
With Binance Launchpad and Launchpool, teams can issue tokens and add them to the exchange's listing. At the same time, projects can be traded immediately in pairs with high liquidity and gain coverage across the entire Binance community.
The exchange keeps up with the times and offers new products at the time of maximum demand. For example, in April 2021, Binance users were able to trade tokenized shares of Tesla, Coinbase, Apple, Microsoft, and Microstrategy. And in June 2021, the Binance NFT platform was launched. With its help, exchange users gained access to trading and creating non-interchangeable tokens. Since the launch, the marketplace earned more than $103 million (according to data as of the end of October). On October 26, Binance NFT announced an initial game offering of tokens (IGO).
Given the fact that cryptocurrencies are becoming increasingly popular with users from around the world, Binance may continue to grow and maintain leadership in the market. The platform has earned the trust of its users over the years and has demonstrated high reliability in conducting transactions.
Binance's team implements an important mission for all market participants, that is, building a global, reliable, and secure infrastructure for the free use of digital money. Over the four years of its existence, Binance has become the leading exchange, which many are already calling "Google in the cryptocurrency industry." The company has constantly demonstrated records in the number of transactions and the influx of new users. Today, Binance can rightly be called not just an exchange, but an entire ecosystem that continues to grow and develop.