Bitcoin mining difficulty dropped by 4,33%
This is the maximum drop in the indicator since July 2021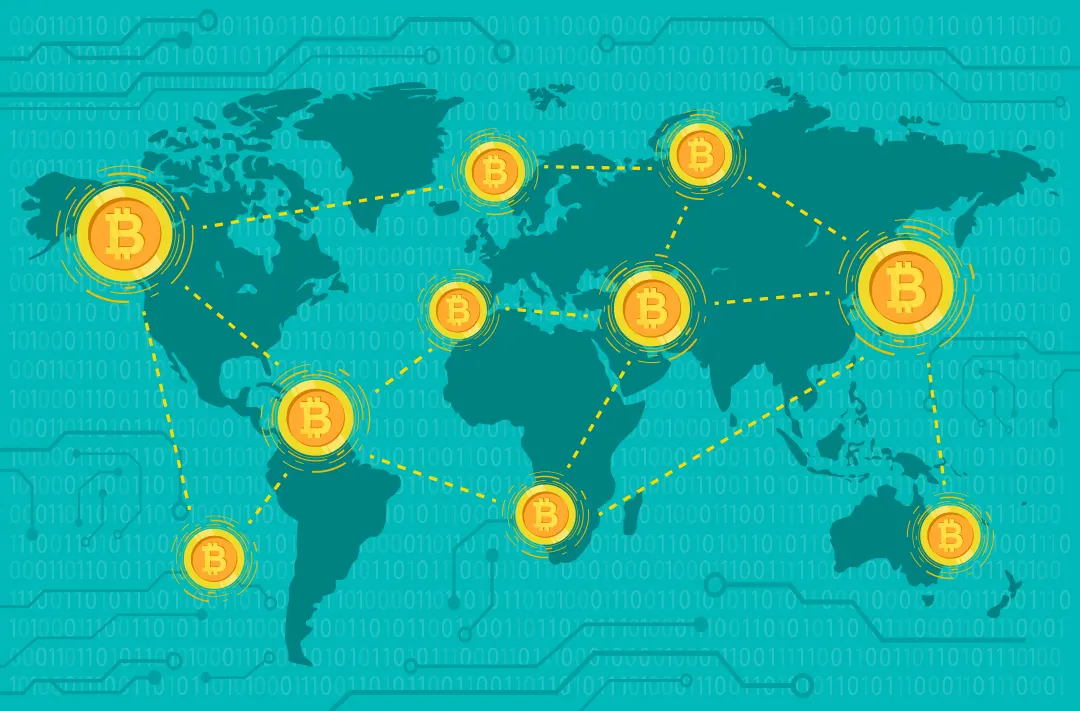 26.05.2022 - 11:55
322
2 min
0
What's new? On May 25, a recalculation of the difficulty of bitcoinmining took place. According to BTC.com, the indicator dropped by 4,33% to 29,9T, with an average hashrate of 213,92 EH/s on the network. This is the maximum decline in difficulty since July 2021. On May 11, 2022, this indicator reached a record high of 3125 T.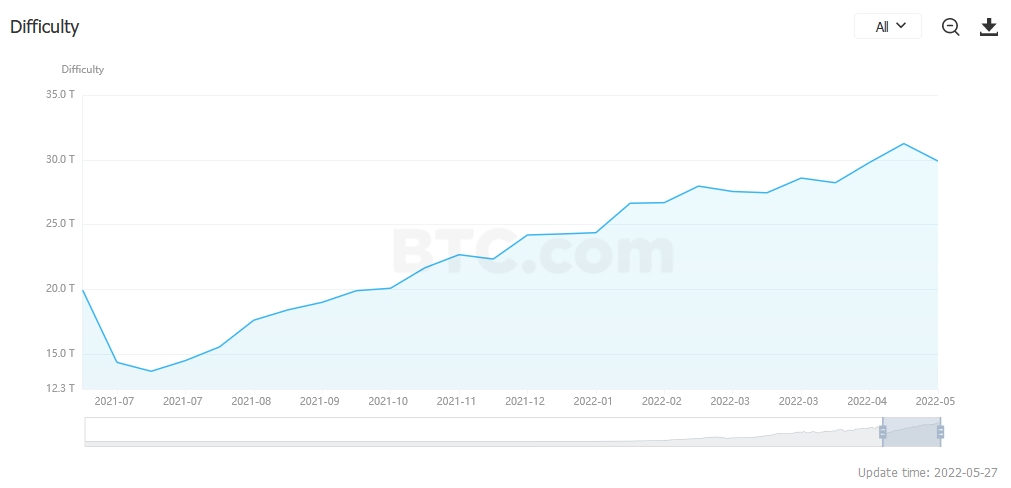 What happened before? On May 24, the Ethereum network recorded its lowest average fee since July 2021 at $2,54. Analytics firm Santiment noted that "historically, ETH prices rise after average transactions dip below $5." Also on May 25, the number of transactions on the blockchain reached a monthly low of 43 924 994.
In mid-May 2022, China returned to second place in terms of the global bitcoin hashrate, despite cryptocurrencies and their mining being banned in the country. The PRC accounts for 21% of the computing capacity for BTC mining. In first place is the United States with an indicator of 37,8%.
Also, a new version of the law "On Mining in the Russian Federation" was submitted to the State Duma of the Russian Federation. The previous version of the document was shelved, and a number of provisions on the register and tax amnesty for mining participants were also removed from it.