BitFury CEO called the main task of cryptocurrencies
According to Brian Brooks, digital assets create an alternative system of transmitting value as opposed to the centralized banking system
29.06.2022 - 14:45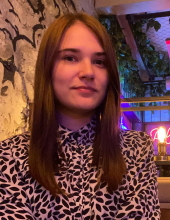 Tatiana Darda
What's new? Brian Brooks, CEO of Bitfury Group, shared his views on cryptocurrencies and market volatility during the Aspen Ideas Festival. According to him, the main goal of cryptocurrencies is not to replace fiat money, but to create an alternative system of transmitting value by forming networks in which control belongs to users, not to the management of banks. Brooks believes that with this approach to looking at cryptocurrencies, their rates are not a relevant indicator.
Information on the CNBC website
What else did Brooks say? During his speech, he also touched on the topic of stablecoins. Brooks noted that he was one of the people who signed the guidelines for regulating stablecoins when he was an employee of the US Department of Treasury. In his opinion, stablecoins must have several characteristics in order to be in the banking system. Brooks added:
"First, stablecoin has to be backed by risk-free assets, that is, insured bank deposits and short-term treasuries. Second, it must be redeemable on demand and at par."
Brooks believes that in the future, stablecoins could become analogous to bank deposits. In his opinion, they will be deposits that have no monthly service fees and no transaction fees.
What is known about Brian Brooks? He is the head of Bitfury Group, an industrial mining company that develops hardware and software for blockchain. From May 2020 to January 2021, he worked for the Office of the Comptroller of the Currency (OCC), part of the U.S. Department of Treasury. After that, he took over as CEO of Binance's US division, Binance.US, and joined Bitfury in October 2021.