Ethereum co-founder and Binance chief urged Terra to focus on compensating small investors
Vitalik Buterin and Changpeng Zhao believe that the project should give priority to retail investors as part of an indemnity plan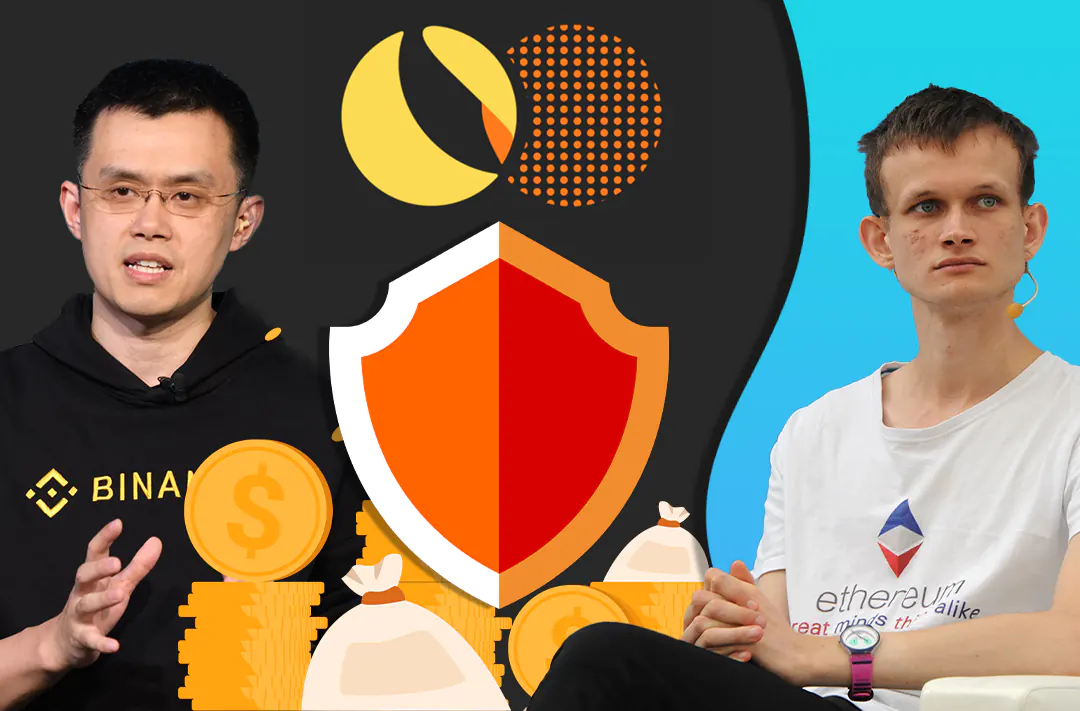 16.05.2022 - 12:25
214
2 min
0
What's new? Ethereum blockchain co-founder Vitalik Buterin and Binance cryptocurrency exchange chief Changpeng Zhao believe that the Terra project should give priority to retail investors rather than institutional ones as part of its indemnity plan because of the fall in the rates of UST and LUNA. Buterin and Zhao supported the reimbursement initiative by a Twitter user nicknamed PersianCapital. The entrepreneurs reported this on Twitter.
The obvious precedent is FDIC insurance (up to $250k per person)An interesting unrelated one is Singapore employment law. Stronger regulation for low-earning employees, and a more figure-it-out-yourself approach for the wealthier.IMO things like this are good hybrid formulas. pic.twitter.com/25XkfE8UVc— vitalik.eth (@VitalikButerin) May 14, 2022
1/5. Some interesting updates, full transparency and lead to protect users:As it turns out, most UST pairs were 0 fee to begin with. (I didn't know that, our team had to tell me.) So, not much UST there.We do have... https://t.co/ihxbHzwmK5— CZ 🔶 Binance (@cz_binance) May 16, 2022
What did Buterin write? The Ethereum co-founder believes that the US Federal Deposit Insurance Corporation (FDIC) approach of paying up to $250 000 per person can be applied to the current situation. Buterin also gave the example of Singapore's employment law, where protection for low-earning employees is much stronger than for rich people. In his view, similar measures apply well to cryptocurrencies.
What did Zhao write? The Binance chief said that most TerraUSD (UST) stablecoin pairs initially had zero fees on the platform. He stressed that he was unaware of this. Binance also received 15 million Terra's (LUNA) native tokens as part of its original investment. The exchange also has 12 million UST staked on the same address. Despite this, Binance asks the Terra team to focus on retail investors and to compensate the exchange last, if a refund to the platform is even possible.
What do Terra representatives say? On May 16, representatives of the Luna Foundation Guard (LFG), a non-profit organization created to support the Terra ecosystem, confirmed the sale of $2,3 billion worth of bitcoins from reserves to support the UST stablecoin. The LFG reported that it hopes to use the remaining assets to compensate UST holders, primarily the smallest ones.