Ethereum Foundation to pay up to $1 million for detecting bugs in the network's upgrade
Users can claim increased rewards until September 8, 2022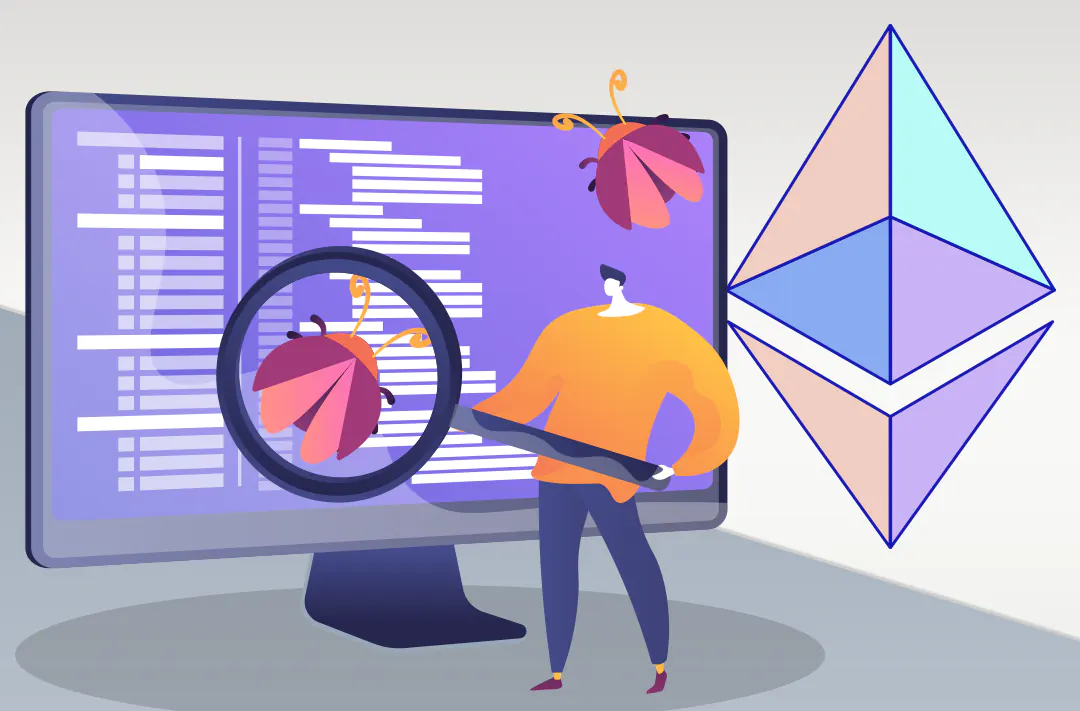 25.08.2022 - 09:45
967
2 min
0
What's new? Ahead of The Merge upgrade, which will see the Ethereum blockchain switch from the Proof of Work (PoW) consensus algorithm to Proof of Stake (PoS), Ethereum Foundation representatives announced increased rewards for Bug Bounty program participants. Within its framework, users are paid funds for detecting vulnerabilities on the network. Participants will receive up to $1 million if critical bugs are discovered in the upcoming upgrade.
Full details about The Merge upgrade
What is known about the program? Previously, the amount of the reward could reach $250 000 depending on the type of vulnerability, but from August 24 to September 8, 2022, a four-fold multiplier will be applied to all payouts for finding bugs in the upgrade. Users who discover critical bugs that have a major impact on the blockchain can claim rewards of up to $1 million. The program also allows submitting applications when low-, medium- and high-risk bugs are detected— with the amount of payouts for them, taking into account the temporary increase, can reach up to $8,00, $40 000, and $200 000, respectively.
What is known about the Ethereum upgrade? Its release is scheduled for September 15, 2022. Due to the algorithm change from Proof of Work (PoW) to Proof of Stake (PoS), the way coins are earned on the network will change from mining to staking. The upgrade may also result in a split into two networks, one of which will continue to run on PoW. In August, the developers published a document refuting misconceptions related to the upcoming upgrade.
In May, the Wormhole cross-chain protocol paid a white-hat hacker $10 million for discovering a critical bug that could be used to block all user assets. In April, Sky Mavis also launched a bounty program for hackers. The decision was made after $625 million was withdrawn from the Ronin Network. For detecting "extraordinarily severe issues" the reward can be as much as $1 million. In February, a hacker received $2 million from the Optimism protocol. He discovered a loophole in the code that allowed the withdrawal of "virtually unlimited" amounts of ETH.