Euro Pacific Capital CEO predicts bitcoin to fall to $10 000
Peter Schiff advised investors to take advantage of the rally in the crypto market that is now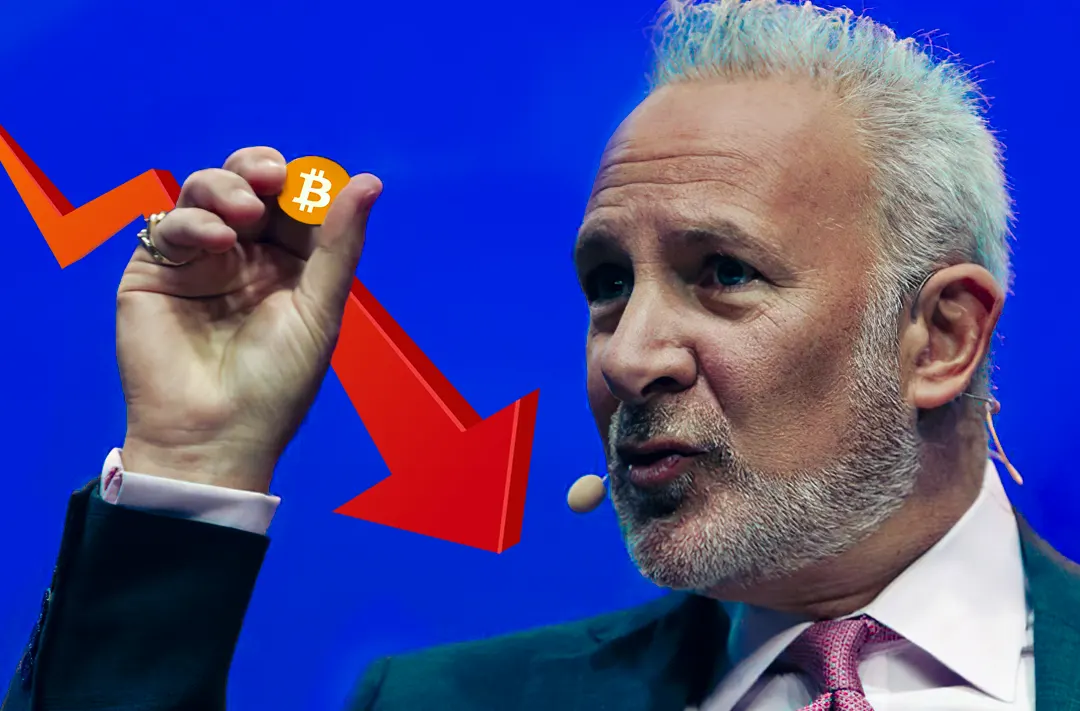 13.08.2022 - 07:30
138
3 min
0
What's new? Peter Schiff, head of the brokerage firm Euro Pacific Capital, believes that the rate of bitcoin will not be able to reach new highs, and probably will continue to fall to the $10 000 mark and below. In his opinion, the current growth of the crypto market, including Ethereum's 70% rise in price, is not sustainable. Schiff said this in an interview with Kitco News.
What else does Schiff say? He added that the market will continue to fall, so investors should take advantage of the rally they have now. Schiff noted that there is a bubble in the crypto market, even though bitcoin is down about 65% from its all-time high (ATH).
"A lot of people still have profits in these tokens. People bought Bitcoin four, five, six years ago, and they have big profits. Same thing with Ethereum. People should get out, because otherwise the market's going to take those profits," Schiff stressed.
He also believes that the sell-off in the crypto market in 2022 reflects a massive use of the Pump & Dump scheme. The broker referred to the fact that many celebrities actively promoted various coins to their followers. "It was a massive pump, but people are overlooking the dump," Schiff added.
As of August 13, 07:20 UTC, the total capitalization of the cryptocurrency market is $1,219 trillion, having gained 6,18% over the week. BTC is trading at $24 674 and ETH at $2006, with the assets having added 6,46% and 16,5% in value, respectively, during the week, according to Binance.
Schiff also believes that the shares of MicroStrategy, an analytics software developer, are overvalued. MicroStrategy is the largest bitcoin holder among public companies. Schiff noted that its losses from its BTC investments due to the asset's rate fall are about $1 billion, the company has 129 699 coins on its balance sheet, purchased for just under $4 billion. "Eventually, the price of MicroStrategy shares is going to crash and it's going to be way below where it was when they first started to buy bitcoin," the broker concluded.
The company's securities are traded on the US Nasdaq Stock Exchange under the ticker MSTR. As of August 13, the share price stands at $352,84, having gained 4,7% per day, according to Investing.com.
What is known about Euro Pacific Capital? The company was founded in 1980 and is headquartered in Westport, Connecticut. It is a registered broker-dealer specializing in foreign securities markets. Euro Pacific Asset Management, founded in 2009, has $1,2 billion in assets under management.
On May 8, Peter Schiff already speculated that the price of bitcoin could drop below $10 000 if the rate continues to decline past the $30 000 mark. And in June, he said that he expected the cryptocurrency market to fall further.