​Майкл Сейлор посоветовал звезде NBA инвестировать в биткоин
This article has not been translated yet.
Игрок NBA Стефен Карри заинтересовался криптовалютами и попросил подписчиков помочь ему в выборе
08.09.2021 - 08:45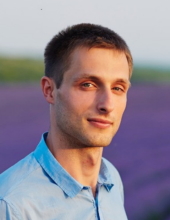 Michael Golikov
Что произошло? Известные спортсмены продолжают приходить на крипторынок. Ранее мы писали о том, что экс-первая ракетка мира Наоми Осака планирует инвестиции в монету Dogecoin. А 7 сентября трехкратный чемпион NBA Стефен Карри опубликовал твит с просьбой о совете касательно начала использования криптовалют.
Just getting started in the crypto game...y'all got any advice??— Stephen Curry (@StephenCurry30) September 7, 2021
«Только влился в криптоигру… можете мне все что-то посоветовать?».
Что ответили пользователи? Среди подписчиков звезды был CEO Microstrategy Майкл Сейлор. В своем твите он отметил, что потратил очень много времени, думая над аналогичным вопросом, и пришел к мнению, что стоит выбрать именно биткоин.
Steph, I spent more than a thousand hours considering this question and chose bitcoin. So far, I have purchased more than $3 billion in BTC because I think it's the future of digital property. I have posted tons of free #bitcoin education on https://t.co/kZl3k7Tm4h (or DM me).— Michael Saylor⚡️ (@michael_saylor) September 7, 2021
«Стеф, я потратил более тысячи часов, раздумывая над этим вопросом и выбрал биткоин. На данный момент я купил BTC на сумму более 3 миллиардов долларов, потому что считаю его будущим цифровой собственности», — написал предприниматель.
Среди других интересных ответов были предложения потратить купленную криптовалюту на благотворительность, обратиться за личной консультацией и, конечно же, попытки отговорить спортсмена от инвестиций в цифровые активы.