​По мнению чиновников Центробанка Китая, биткоин не имеет реальной стоимости
This article has not been translated yet.
Центральный банк КНР в очередной раз ужесточает позицию в отношении криптовалютной отрасли
27.08.2021 - 09:10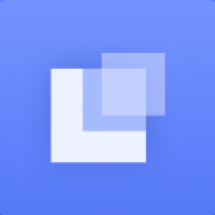 Editorial GetBlock Magazine
Центральный банк КНР в очередной раз ужесточает позицию в отношении криптовалютной отрасли.
Что произошло? Народный банк КНР не намерен менять свое давнее непримиримое отношение к криптовалютам. Согласно заявлению замдиректора Бюро по защите прав потребителей финансовых услуг Инь Юпиня, цифровые активы, в том числе ВТС, не могут быть законным средством платежей, поскольку не имеют реальной стоимости. Об этом сообщает издание People's Daily .
Virtual currency-related transactions are pure investment speculation, and the public should increase their risk awareness, consciously stay away from them, and protect their 'pockets'."Source: https://t.co/OKVlM9K9jL— 8BTCnews (@btcinchina) August 27, 2021
Чиновник также назвал криптовалюты «инвестиционной спекуляцией» и призвал граждан своей страны держаться от них подальше.
Как НБК борется с криптоиндустрией? По мере роста популярности криптовалют Центробанк Китая предпринимал все новые усилия по ужесточению санкций против отрасли. В сотрудничестве с Комиссией по регулированию банковской и страховой деятельности ведомство проделало колоссальную работу по пресечению незаконного сбора криптоинвестиций.
Центробанк Китая планирует создать рабочий механизм для еще более жесткого регулирования торговли цифровыми активами, а также стимулировать население сообщать о преступлениях, связанных с криптовалютами.
Ранее на этой неделе суд китайской провинции Шаньдун постановил, что криптовалюты не имеют правового статуса в стране и их владельцы не вправе рассчитывать на защиту от государства.