Russian miners started selling video cards for one-third of the price
In June, the cryptocurrency mining market collapsed five times compared to March 2022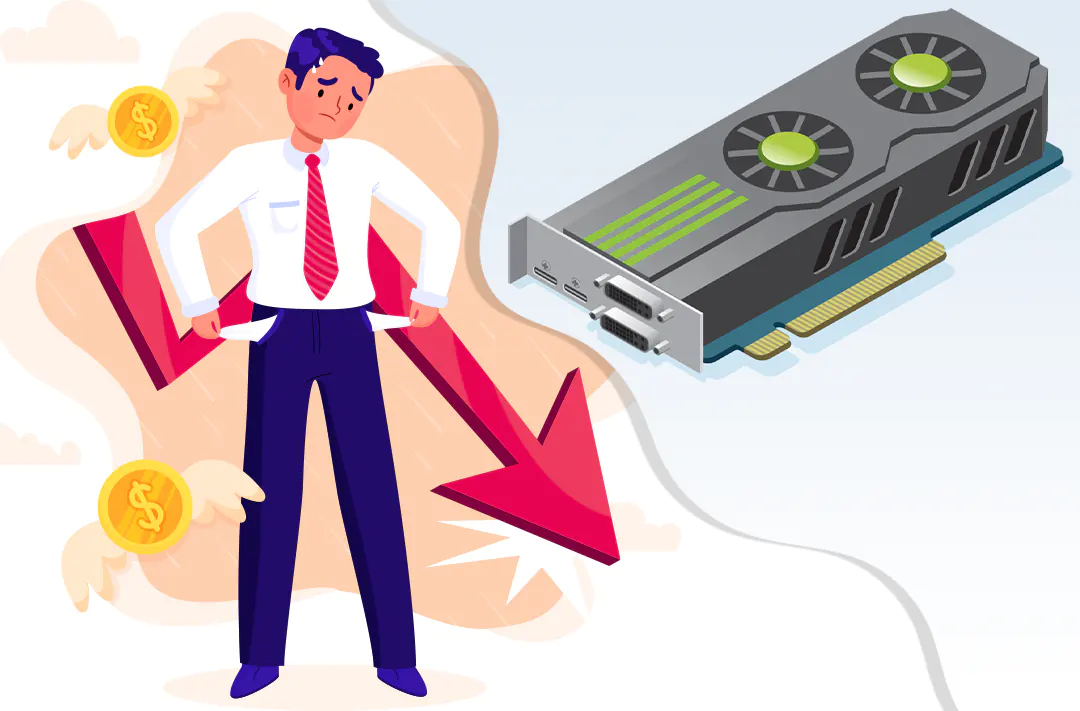 25.06.2022 - 11:10
101
2 min
0
What's new? Russian miners have started to actively sell graphics cards through the Avito classifieds service, Forbes reported, citing anonymous participants in the cryptocurrency mining industry. According to one of the interlocutors of the publication, the mining market collapsed by almost five times compared to March-April 2022. He also added that in relation to the same period, the price of graphics cards has decreased by three times this month.
The situation on the Russian mining market. According to one of the anonymous miners, many participants in the cryptocurrency mining industry are working for nothing or even at a loss if they have expensive electricity.
The publication's interlocutor noted that miners are trying to sell equipment due to the bitcoin price falling below $20 000, as well as the strengthening of the ruble. He explained:
"Bitcoin is quoted to the dollar all over the world. In March and April, when the ruble fell, bitcoin yields soared to highs."
According to Vladislav Antonov, a financial analyst at BitRiver mining company, there are now about 3 000 ads for Nvidia GeForce RTX 3060 and 731 ads for Nvidia GeForce RTX 3090 on Avito. The analyst also believes that one of the reasons for the collapse of the mining market was Ethereum's upcoming transition to the Proof-of-Stake (PoS) consensus algorithm.
"If mining cryptocurrency other than ETH is not profitable, it means the sunset of graphics card mining," the BitRiver analyst added.
According to Arcane Research analyst Jaran Mellerud, in June, cryptocurrency mining revenue fell 80% from its November 2021 peaks and returned to values from two years ago. He added that the old Antminer S9 mining devices were already starting to run at a loss. In May, miners had to sell not only 100% of mined bitcoins, but also cryptocurrency from reserves.
Earlier, Compass Mining reported that the inflow of large miners to cryptocurrency exchanges peaked since January 2022. Cryptocurrency mining became less profitable and its participants began to sell assets on the open market to cover power expenses.