​Сеть Solana перестала обрабатывать транзакции из-за технического сбоя
This article has not been translated yet.
Команда проекта была вынуждена перезапустить блокчейн, а токен SOL протестировал минимум на уровне $150
15.09.2021 - 09:15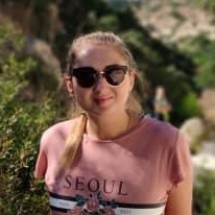 yanazakomoldina
Что произошло? В сети Solana произошел технический сбой, в результате которого блокчейн не работал более семи часов. После этого команда проекта была вынуждена его перезапустить.
1/ Solana Mainnet Beta encountered a large increase in transaction load which peaked at 400,000 TPS. These transactions flooded the transaction processing queue, and lack of prioritization of network-critical messaging caused the network to start forking.— Solana Status (@SolanaStatus) September 14, 2021
Из-за чего случились неполадки? Проблема произошла из-за перегрузки сети, вызванной переполнением памяти и отключением отдельных узлов сети.
«Объем транзакций в сети Solana Mainnet Beta на пике достиг 400 000 TPS (операций в секунду). Они заполнили очередь, а отсутствие приоритезации для критических сообщений спровоцировало форк», — указывается в сообщении команды проекта в Twitter.
Из-за форка резко увеличилась нагрузка на память, и часть нод ушла в офлайн. Разработчики пытались стабилизировать ситуацию, однако их старания не увенчались успехом.
Как отреагировал на новости SOL? После новости о перезапуске токен Solana протестировал минимум на уровне $150. На момент написания материала монета торговалась на уровне $156. За сутки она потеряла более 7%. При этом в сентябре альткоин обновил максимум на уровне $213 (рост на 509% с начала августа).