​TripleA: 5,8% of Russia's population owns cryptocurrencies
The top 5 for this indicator included India, China, the USA, Vietnam, and Pakistan
22.06.2023 - 15:00
82
2 min
0
What's new? According to TripleA research, Russia ranked 11th in the world for the number of cryptocurrency holders. The country has a total of 8,5 million people who own digital assets (5,8% of the population). The top 5 countries in this indicator includ ed India (103,3 million), China (58 million), the US (44,9 million), Vietnam (20,3 million), and Pakistan (15,4 million).
What else does the research say? TripleA estimates that as of 2023, an average of 4,2% of the world's population owns cryptocurrencies. Of that number, 63% are men and 37% are women. The average digital asset owner has an annual income of $25 000. 72% of owners are younger than 34 years old and 71% have a bachelor's degree or higher.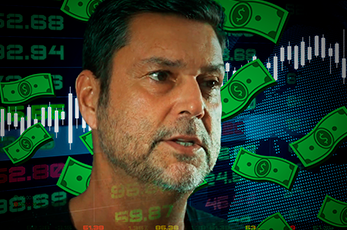 Former CEO of Goldman Sachs predicts an influx of 700 million users in the crypto industry
According to Raoul Pal, this will happen as part of a new bull cycle in the market
Between 2015 and 2023, the price of bitcoin has risen by more than 173 000%. In 2021, BTC reached an annual growth rate of 60%, and the compound annual growth rate of the crypto market is predicted to be 56,4% from 2019 to 2025.
In the first quarter of this year, Russia for the first time came in second place in the world in terms of mining capacity, behind the US and ahead of the Persian Gulf countries. Moreover, at the end of 2022, Russian miners earned ~50-60 billion Russian rubles, which put the country in second place after the US.