Vertu unveils Web 3.0 smartphone for $41 000
Metavertu can run its own Ethereum blockchain node and turn photos and videos into NFTs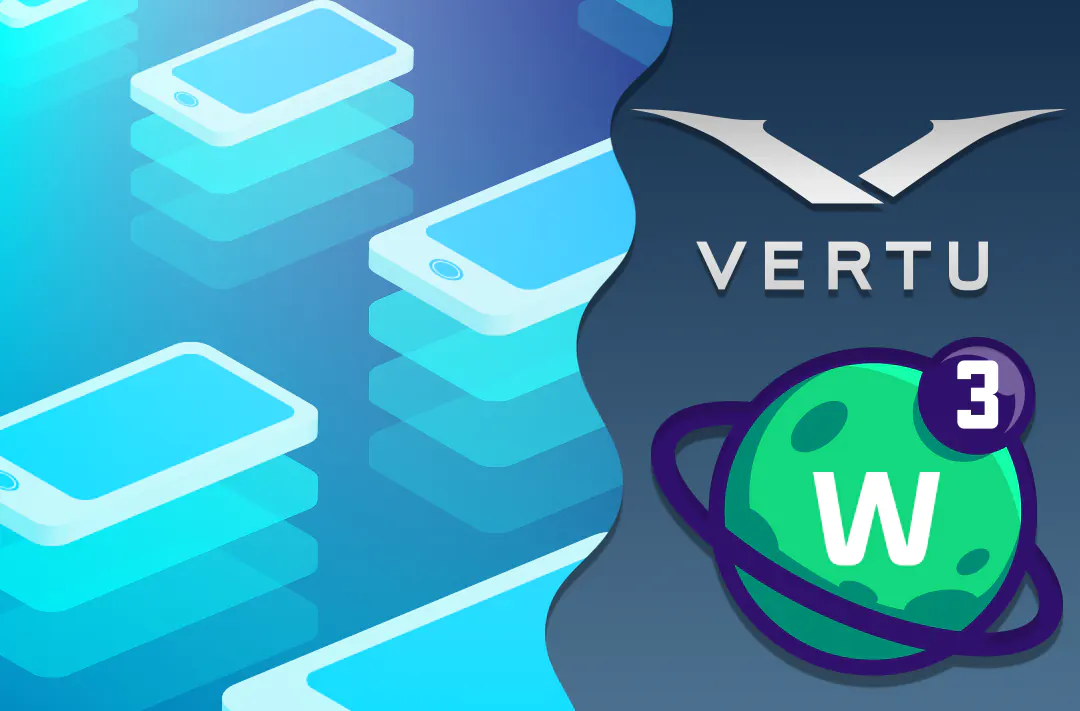 25.10.2022 - 15:20
118
2 min
0
What's new? British luxury mobile phone company Vertu unveiled a smartphone focused on the Web 3.0 space. Metavertu can run its own Ethereum blockchain node and turn photos and videos into non-fungible tokens (NFTs). The smartphone has a feature that switches between Web 2.0 mode — the standard Android operating system — and Web 3.0. The start of sales of Metavertu will take place on November 3 on the website and at Vertu retail stores. The device will cost $3600 and $41,000 depending on the features.
More about the smartphone. All models have a ceramic frame and Vertu's signature sapphire crystal screen, and are powered by the Qualcomm SnapDragon 8 Gen 1 processor. A 6.67-inch AMOLED display with 2400×1080 resolution, a three-lens camera, and a 4600 mAh battery complete the list of standard features.
The budget Metavertu model comes with a carbon fiber finish, 12GB of RAM, and 512GB of storage. The cost of such a smartphone is $3600. The top-of-the-line model has 18GB of RAM and 1TB of storage, and is trimmed in "Himalaya Alligator leather" and inlaid with 18-carat gold and diamonds. The price of the luxury smartphone is $41 000.
Users can create cryptocurrency wallets with private keys using a trusted execution environment (TEE). A set of decentralized applications (dApps) is also available to smartphone owners. These include VOS, which allows you to run a node of the Ethereum network, and Vshot, which can be used to create NFTs from photos or videos. The phone also supports the encrypted messenger Vtalk, which "integrates decentralized social networking," including DAO.
In addition, users get access to 10TB of storage space on the IPFS network, as well as Vertu's 24/7 "red button" concierge service. This service has also been updated to reflect the Web 3.0 space.
Earlier, Solana Mobile, a subsidiary of Solana Labs, introduced the Android-based Saga smartphone. The device's functionality is tightly integrated with Solana's blockchain, allowing for Web 3.0 transactions, cryptocurrency management, and NFTs. Saga is already available for pre-order. The smartphone will go on sale in early 2023 for $1000.
Taiwan-based HTC released the Desire 22 Pro smartphone, the main feature of which is support for NFTs and the Viverse metaverse. Using the phone and HTC VR headset, users will be able to access virtual content.