​When Dogecoin becomes the "currency of the internet." Robinhood CEO's opinion
Vlad Tenev advised the developers to increase the block size in order to increase the throughput of the network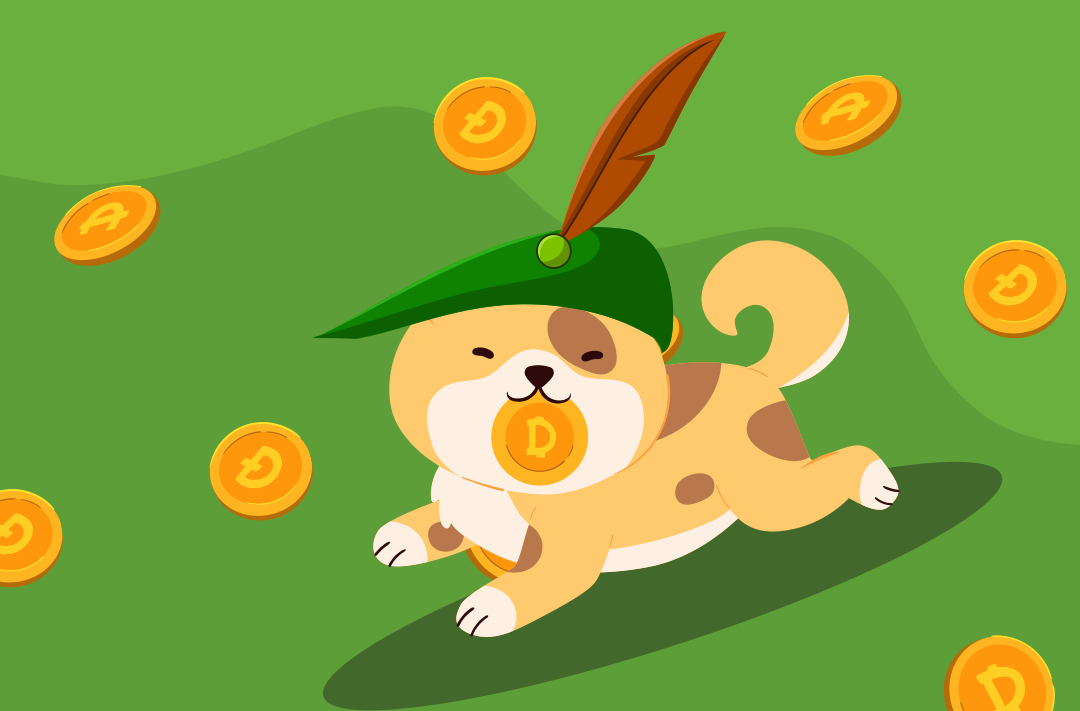 15.04.2022 - 14:45
62
2 min
0
What's new? The founder and CEO of the online broker Robinhood, Vlad Tenev, said that Dogecoin could become the "currency of the internet" in the future. For this to happen, developers should increase the block size to 1GB and then up to 10GB. Now the block size is 1MB.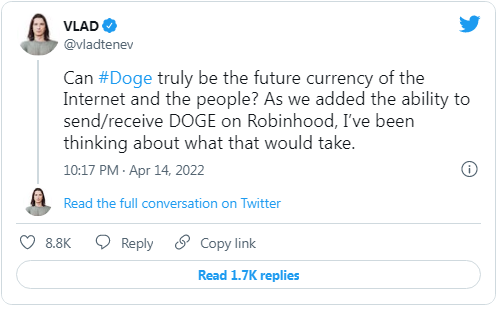 What else did Tenev say? The head of Robinhood focused on the fact that a low transaction fee is charged on the Dogecoin network. The average transaction fee over the past three months has hardly exceeded the $0,3 mark, according to BitIfnoCharts.
According to Robinhood's chief, there is no reason to be concerned about the endless issuance of DOGE. He added that about 5 billion coins are issued each year and the cumulative supply is 132 billion DOGE. Tenev concluded:
"This results in a current inflation rate of <5% – less than USD! Moreover, the fixed issuance means that the inflation rate actually declines over time, and in a couple of decades it will be below 2%."
What did Tenev advise the developers to do? He added that the current block size (1Mb) and the time to create it (1 minute) demonstrate that the throughput of the network is only 40 transactions per second (TPS). The entrepreneur believes that this problem can be solved easily, developers need to increase the block size limit. However, Tenev noted that this will lead to an inability to fully run nodes at home on devices like the Raspberry Pi.