How to earn cryptocurrency without investment. Up-to-date ways in 2022
We have collected the five most effective methods of obtaining cryptocurrency. These include Play-to-Earn games and affiliate programs with payments in digital currencies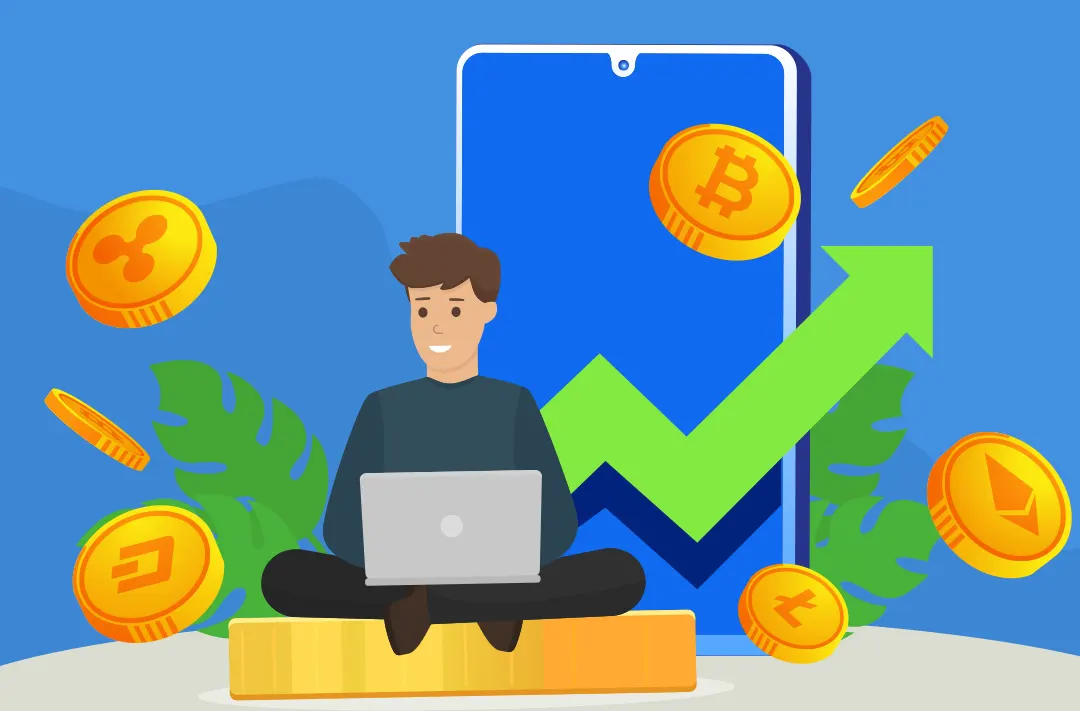 25.04.2022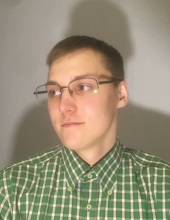 Vasiliy Smirnov
Cryptocurrency in Russia continues to gain popularity, and more and more Russians are becoming interested in blockchain technology. According to Google Trends, the number of queries related to digital assets in Russia at the beginning of March 2022 reached its all-time high. Buying cryptocurrency on exchanges these days is easy, but there are also ways to get it for free. We figure out how you can get digital assets without investing, and we tell you about the most effective ways to earn this kind of income.
Crypto faucets
A crypto faucet is a special website or app that allows you to earn income in digital assets by performing simple tasks, such as viewing ads, taking surveys, or entering captchas. Such platforms charge a small number of digital coins per task, and in order to withdraw the earned assets to your wallet, you need to reach a certain limit.
When searching for crypto faucet, there is a probability of encountering fraudulent projects that refuse to pay rewards to users. Such sites may "accrue" rewards to the account, but when the user sends a withdrawal request, the platform will simply ignore or block it.
Here are some of the most popular and verified crypto faucets:
Free Bitcoin. One of the most popular crypto faucet for getting bitcoins for completing tasks. You can also participate in contests, lotteries, and betting on the site;
CoinPayU. This is a rewards platform that allows you to earn bitcoins by viewing ads and taking surveys;
Allcoins.pw. This is a crypto faucet that features 15 popular cryptocurrencies. To get them, you need to enter a captcha or play mini-games.
FaucetCrypto. The platform has a native Coins token you get for completing tasks, which can be exchanged for any other cryptocurrency.
Bonus Bitcoin. A bitcoin-based crypto faucet with simple and fast registration. In addition to the standard functionality, the platform pays quite high referral fees.
Crypto games or Play-to-Earn
There are a lot of free games in which you can earn cryptocurrency. Many people have heard of NFT games, such as Axie Infinity, but to get income in such projects, you need to make an initial investment. There are other Play-to-Earn (P2E) applications that do not require an initial investment.
Funds earned in these games can either be transferred to a cryptocurrency wallet or used to purchase other in-game items. In some cases, in-game items are implemented as non-fungible tokens. Players can sell them for cryptocurrency or exchange them for other NFTs.
Here are some popular free P2E projects, which you can get cryptocurrency by playing.
CryptoPop is a three-in-a-row game. In it, you can earn PopCoin tokens that are exchanged for other cryptocurrencies. The more combinations the player collects, the more tokens they get.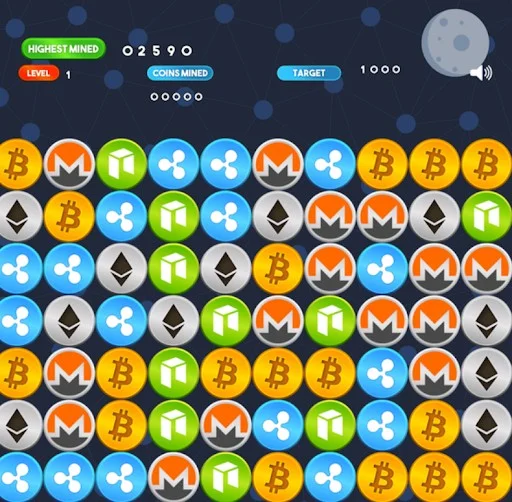 CryptoKitties is one of the first NFT games created on the basis of Ethereum in 2017. Players must breed and interbreed virtual kittens to produce a variety of offspring. Users can sell their animals in the form of non-fungible tokens. The game is very popular and relevant to this day.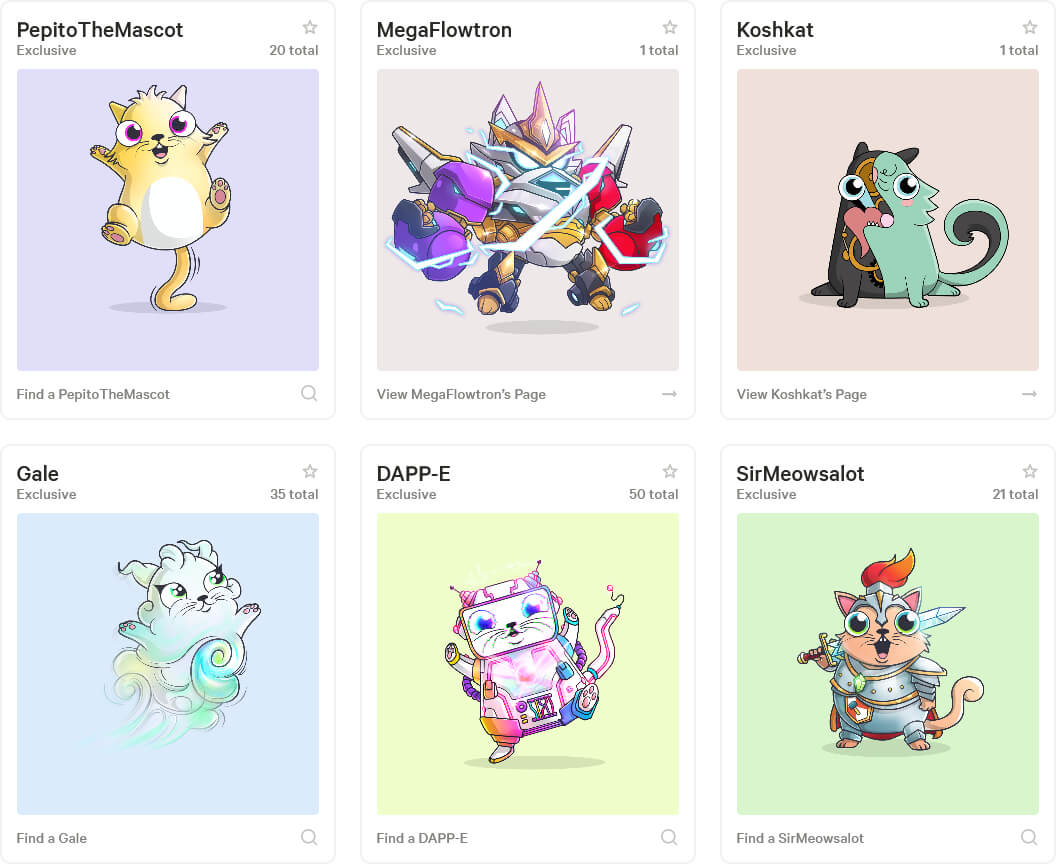 Coin Hunt World is an AR game that resembles Pokémon GO in its functionality. Players must walk around the city in real time and collect special keys for which they can get BTC, ETH, and other cryptocurrencies. At the moment the game is not available in the Russian Federation, but the project is rapidly gaining popularity in the West and may soon reach Russia.
Freelance
Bitcoin and other cryptocurrencies are increasingly being used as a means of payment. Employers have not been left out either, and freelance platforms have started to appear where payments are made in digital assets. Therefore, people now have the opportunity to receive cryptocurrency by working as a copywriter or a designer.
Freelance for Coins is an international resource for freelancers. Payment for orders on it is made in BTC, ETH, BCH, and other cryptocurrencies. The platform hosts over 800 different tasks and jobs: from writing advertising posts to working in IT sphere. The employer and the performer must link their cryptocurrency wallet when registering, payment is made either directly between the parties or through third-party tools.
Ethlance is a freelance platform that supports the possibility of payments between customers and performers in Ethereum. To register on the site, it is necessary to link a MetaMask wallet, other wallets are not supported by the service. Before the start of work, users must sign up.
Read.Cash is a media platform where authors can write texts and get Bitcoin Cash cryptocurrency for the number of views on their publications. Other users can vote for texts and send donations to authors. The site publishes content ranging from research to entertaining long reads.
Airdrops
An airdrop is a marketing strategy for cryptocurrency projects to promote a token. It involves the free distribution of cryptocurrency to current and potential users. Sometimes, participants of airdrops need to perform simple actions before applying for participation, such as subscribing to the project's social network account or reposting their publications.
However, you need to be careful when airdropping from new projects, as there is a danger of becoming a victim of scammers. When linking a wallet to a new platform, attackers can steal user data and withdraw all the cryptocurrency.
The main types of airdrops:
Bounty Airdrop. This method requires users to perform certain tasks, such as reposting a project publication on Twitter, subscribing to the official page on social networks, or tagging a few friends on Instagram. To get a reward for the distribution, you need to fill out a form with your wallet address and confirm that you meet the conditions.
Exclusive Airdrop. Such gives are available only for users who have been participating in the project for a long time. For example, for those who have been registered on the platform since the very beginning, or were active members of the community.
Holder Airdrop. These airdrops are held for those who have a certain number of project tokens in their wallet. If the user's balance meets the minimum requirements, they can apply to participate in the distribution.
Cryptocurrency affiliate programs
Cryptocurrency affiliate programs are practically no different from regular ones. Their essence is to attract customers to various projects and startups. The customer signs a contract with the performer and pays them cryptocurrency for the invited users.
The most profitable of them are affiliate programs of cryptocurrency exchanges, investment, and ICO projects. Some projects set specific requirements, such as a geo-factor or conditions under which an invited client must register or make at least one transaction.
Affiliate platforms may pay for each referral link or offer a percentage of the invited client's deposit. There are also affiliate platforms with a fixed profit if the designated plan is fulfilled.
Coinbase. The exchange offers a standard affiliate program. Its participants receive up to 50% of trading fees for each referred client. Users can withdraw money in any convenient currency.
Adsellerator. An international affiliate network that has been operating since 2015. Offers in all popular spheres are available to users, including more than 100 crypto projects. The platform acts as an intermediary between the customer and the performer, which guarantees the payment of funds.
EXMO. An international cryptocurrency exchange. The affiliate program allows you to work with users from all over the world. Partners receive 25% of the fees of the invited clients.
It is important to remember that there is always a chance to run into scammers who will not pay the promised funds at the end of the work. To protect yourself from them, you should carefully study the reviews of other performers.