FTX crypto exchange revenue grew by 1000% in 2021
The platform's revenue increased from $89 million to $1,02 billion last year, according to internal documents obtained by CNBC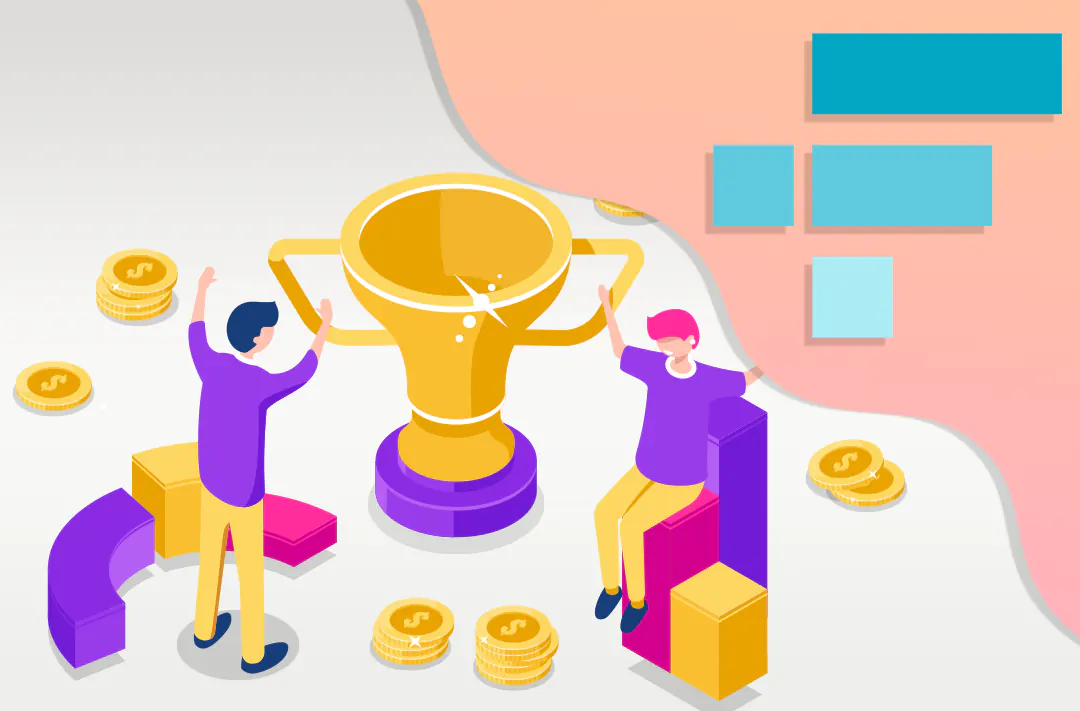 22.08.2022 - 07:30
113
3 min
0
What's new? Revenue of cryptocurrency exchange FTX surged more than 1000% from $89 million to $1,02 billion in 2021, according to internal documents obtained by CNBC. The platform had a net income of $388 million and an operating income of $272 million, which was $374 million and $17 million a year earlier, respectively. According to a report to investors, revenue in the first quarter of 2022 was $270 million, and for the year as a whole expected revenue of 1,1 billion. FTX declined to comment on leaked financial documents.
What do the documents say? FTX had about $2,5 billion in cash at the end of 2021 with a net income ratio of 27%. Margins were closer to 50%, excluding advertising and "related party" expenses. The company last raised money in January, raising $400 million from investors such as SoftBank's Vision Fund 2 and Tiger Global, at a valuation of $32 billion.
By comparison, cryptocurrency exchange Coinbase also experienced significant growth during the bull market, generating $7,4 billion in revenue last year and a net income of $3,6 billion. But Coinbase posted a $1,1 billion loss in the second quarter of this year due to a decline in retail volumes.
FTX CEO Sam Bankman-Fried has recently acted as lender of last resort to the crypto industry, seeking to support companies experiencing liquidity problems. In addition to numerous loans worth hundreds of millions of dollars, Bankman-Fried's companies also sought to acquire distressed assets. In July, FTX signed an agreement that gave it the right to buy the BlockFi platform and was in talks to buy South Korea's Bithumb platform. FTX also offered to buy crypto broker Voyager in August, but it was turned down.
Recently FTX Trading bought Digital Assets DA AG from Switzerland, as well as IFS Group and Hive from Australia, bringing the total number of FTX companies around the world to 15. According to the documents, its portfolio companies are located in Cyprus, Germany, Gibraltar, Singapore, Turkey, UAE, and other countries.
Bankman-Fried also owns the trading firm Alameda Research, which accounts for about 6% of FTX exchange's volumes, according to the documents.
The US division of FTX is technically owned by its parent company, West Realm Shires Inc. As of 2021, FTX US accounted for less than 5% of FTX's total revenue. However, the division is looking to expand its US operations through advertising campaigns and sponsorships.
FTX spent about 15% of its revenue on advertising and marketing in 2021. This may explain its 2022 Super Bowl ad with actor Larry David and its endorsements by celebrities Tom Brady and Giselle Bündchen, who are also shareholders in the company. FTX also bought the naming rights to the NBA Arena in Miami, formerly the American Airlines Arena. According to documents, FTX plans to spend about $900 million on advertising in the coming years.