Glassnode: crypto investors started to get rid of USDT and DAI after UST's collapse
The market has recorded a significant drop in the circulating supply of stablecoins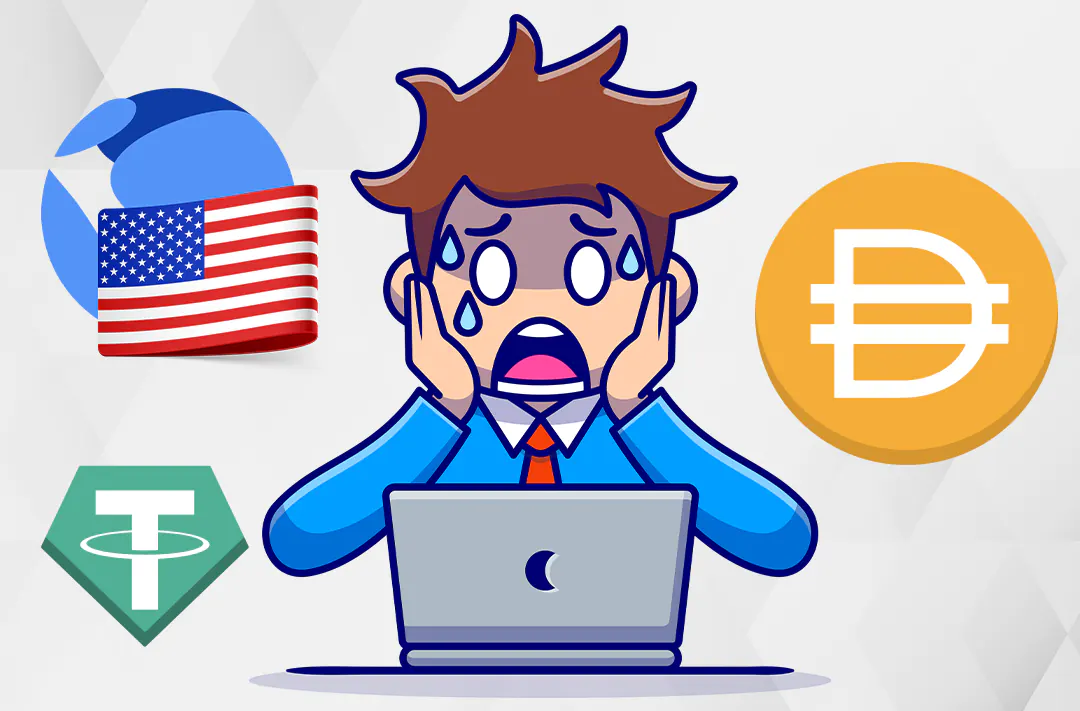 17.05.2022 - 08:15
313
2 min
0
What's new? The circulating supply of USDT and DAI stablecoins has dropped significantly after the collapse of the UST rate and its backing LUNA token in the market. This data is provided in a weekly report by the analytics firm Glassnode.
The full version of the report
How much has the supply of tokens decreased? Tether decided to redeem stablecoins from the market to prevent the fall of the USDT rate. A total of over $7,485 billion worth of USDT has been redeemed per week. The total volume of stablecoin in circulation fell by 6,75%, from $81,237 billion to $75,75 billion.
The supply of DAI stablecoin decreased by 24,4%. A total of $2,067 billion worth of tokens were burned. The total volume of stablecoin in circulation fell from $8,479 billion to $6,412 billion. As a result of the operations carried out, both projects, USDT and DAI, were able to maintain the peg to the dollar.
What events happened before? On May 8, the algorithmic stablecoin UST lost its peg to the US dollar and continued to fall over the following week, reaching $0,03. The rate of the LUNA token backing it also collapsed to almost zero at $0,00002. As of 10:40 Moscow time on May 17, LUNA is trading at $0,000180 and UST at $0,099 (Binance data).
Terra blockchain co-founder Do Kwon proposed to conduct a hard fork of the network. According to Kwon's plans, the new chain would not be linked to the TerraUSD (UST) stablecoin and the old one would continue to exist under the name Terra Classic (LUNC). The initiative aimed to save the blockchain ecosystem and a vote on this issue would be held on May 18.