​The President of Ukraine returned the law on cryptocurrencies for revision
Vladimir Zelensky was not satisfied with one of the paragraphs of the document
07.10.2021 - 14:10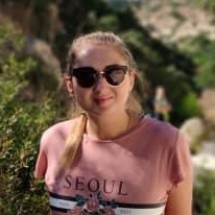 yanazakomoldina
Vladimir Zelensky was not satisfied with one of the paragraphs of the document.
What's new? The head of Ukraine Vladimir Zelensky has sent back the draft law "On Virtual Assets" to the Verkhovna Rada, is said in the press service's message of the President's Office. The document was adopted in the second reading in September. It regulates transactions with cryptocurrencies on the territory of the state.
Press release on the website of the President's Office
Why did Zelensky not accept the document? The Ukrainian leader was not satisfied with one of the paragraphs of the bill. It implies that the cryptocurrency market should be regulated by different authorities depending on the type of asset.
The document also did not exclude the creation of a new agency that would control the virtual domain. This could be the National Virtual Asset Management Service (NVAMS).
What exactly attracted the President's attention? Zelensky noted that the formation of a new state agency would require significant expenses. Moreover, the president is not sure if the agency will be able to provide transparent conditions for all market participants.
According to Zelensky, Ukraine should rely on international experience with financial regulators to monitor cryptocurrencies. He suggested giving the National Commission on Securities and Stock Markets and the National Bank of Ukraine the rights to control virtual assets.
What is the Ukrainian National Bank's attitude to cryptocurrencies? As previously stated, the head of the Ukrainian financial regulator Kirill Shevchenko, commenting on the new bill, stated that he feared the use of digital assets by citizens for money laundering. The main risk in this case is the transformation of the country into a global laundry.