Robinhood to cut 23% of employees amid the downturn of the crypto market
A total of about 780 people will be laid off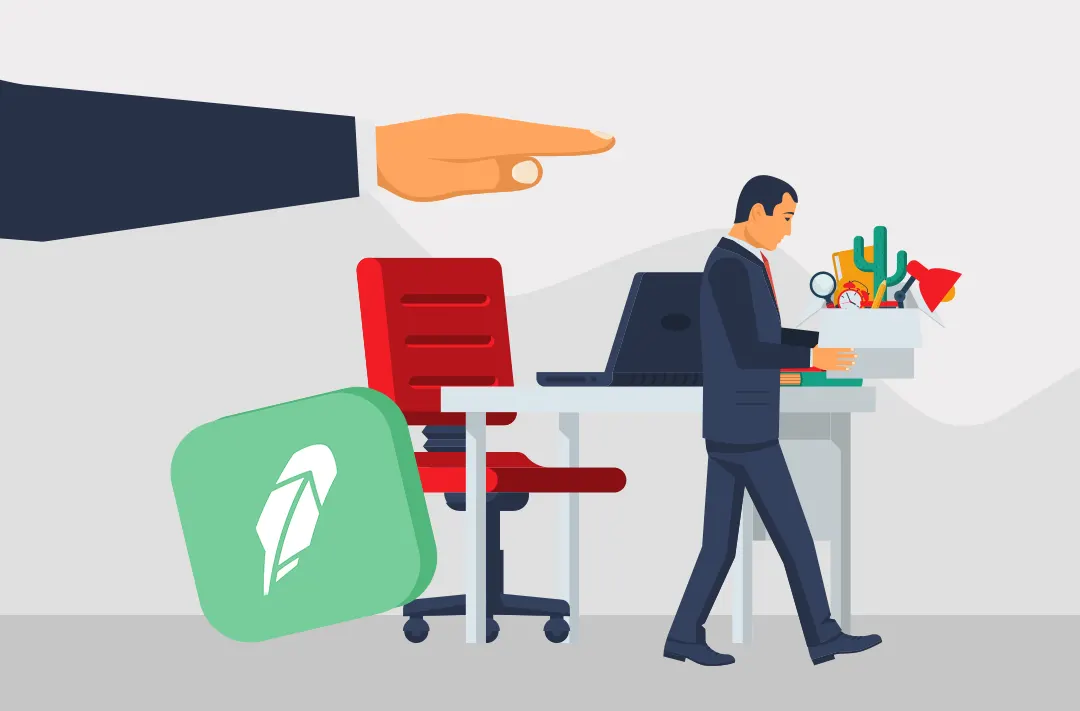 03.08.2022 - 11:50
135
3 min
0
What's new? Online broker Robinhood is preparing to reduce the number of staff by 23% amid the difficult situation in the cryptocurrency market. The company's CEO Vlad Tenev noted in a message that the company is "operating with more staffing than appropriate" under the current conditions. The layoffs will affect employees from all departments, with a total of about 780 people to be laid off. He also announced changes to Robinhood's organizational structure that are intended to "flatten hierarchies" and "remove redundant roles and positions."
Message to Robinhood's employees
What else does the message say? Tenev cited the deteriorating macroeconomic environment amid US inflation hitting a 40-year high, as well as the ongoing collapse of the cryptocurrency market, as reasons for the downsizing. He noted that these factors have reduced customer trading activity and reduced the amount of deposited funds.
All laid-off employees will have the opportunity to stay with the company until October 1, 2022, and Tenev promised severance pay, payment of insurance premiums, and assistance with finding new jobs for all those laid off.
In April, Robinhood laid off 9% of its employees, citing "duplicate roles and job functions" after rapid expansion in 2021.
Robinhood's financial situation. On August 2, the company released its financial report for the second quarter of 2022. According to the document, the monthly number of users decreased by 1,9 million, amounting to 14 million.
Robinhood's revenue amounted to $318 million, which is 6% more than in the first quarter. However, compared to the figures for the same period in 2021, it decreased by 44%. The base loss per share was $0,34.
As of August 3, 11:30, shares of Robinhood Markets Inc (HOOD) are trading on the Nasdaq at $9,23, the asset increased by 2,1% per day (according to Investing.com ).
Earlier, the New York State Department of Financial Services (NYDFS) fined Robinhood $30 million for violating anti-money laundering laws and cybersecurity policies. The regulator noted that the company did not have enough staff to comply with AML and the Bank Secrecy Act.
Because of the market downturn, other major companies began cutting staff. Crypto exchanges Gemini, Coinbase and Huobi laid off 10, 18, and 30% of their employees, respectively. Bybit exchange lays off 20-30% of its staff. The OpenSea NFT marketplace announced layoffs of 20% of its staff. The Bitpanda trading platform employees were the most unlucky, more than 70% of the staff, 730 people, will be dismissed.