​Tether burns 3,1 billion USDT on the TRON network
The total volume of the stablecoin supply has not changed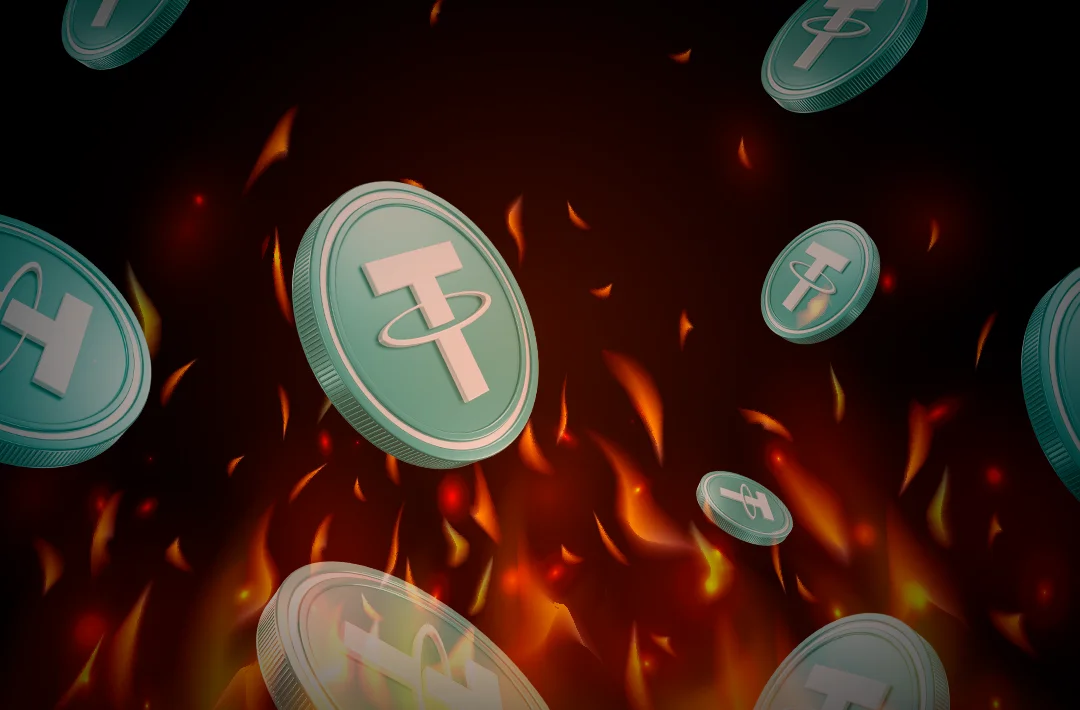 21.06.2023 - 15:40
129
3 min
0
What's new? On June 21, Tether burned 3,1 billion USDT stablecoins on the TRONnetwork that accumulated in the treasury wallet as part of network swaps over the past period. The issuer's team explained on its Twitter account that the total volume of the USDT supply has not changed as a result of the burning.
Within few minutes, Tether will burn 3.1B $USDt (on Tron) accrued in the treasury wallet, as part of past period chain swaps. The #tether $USDt total supply will not change during this process. — Tether (@Tether_to) June 21, 2023
Cryptocurrency burning is the process of removing a certain number of tokens from circulation, after which they become permanently inaccessible. Often burning is carried out in order to increase the rate of an asset or prevent it from inflation. Burning can be done by sending tokens to a wallet without a private key, by conducting a hard fork, using special software, or using algorithms that destroy some of the funds during transactions.
What is known about Tether? It is the largest stablecoin issuer on the cryptocurrency market. The centralized stablecoin USDT, pegged to the US dollar, ranks third in the overall cryptocurrency ranking with a capitalization of $83,18 billion, according to aggregator CoinGecko.
Bloomberg learns of Chinese securities in the reserves of the USDT stablecoin
Among the reserves were shares of banks such as the Industrial & Commercial Bank of China, China Construction Bank, and Agricultural Bank of China
USDT is available on Ethereum, Solana, Algorand, EOS, Liquid Network, Omni, and TRON. On June 21, Tether announced the launch of the asset on the Kava network. After that, the rate of the blockchain's native token jumped by 14,4%.
On February 7, Tether burned 2 billion USDT on the Ethereum network, which also accumulated in the treasury wallet as part of chain swaps.