IMF called unbacked stablecoins a pyramid scheme
The organization's head Kristalina Georgieva made such a statement in the wake of the collapse of the Terra blockchain ecosystem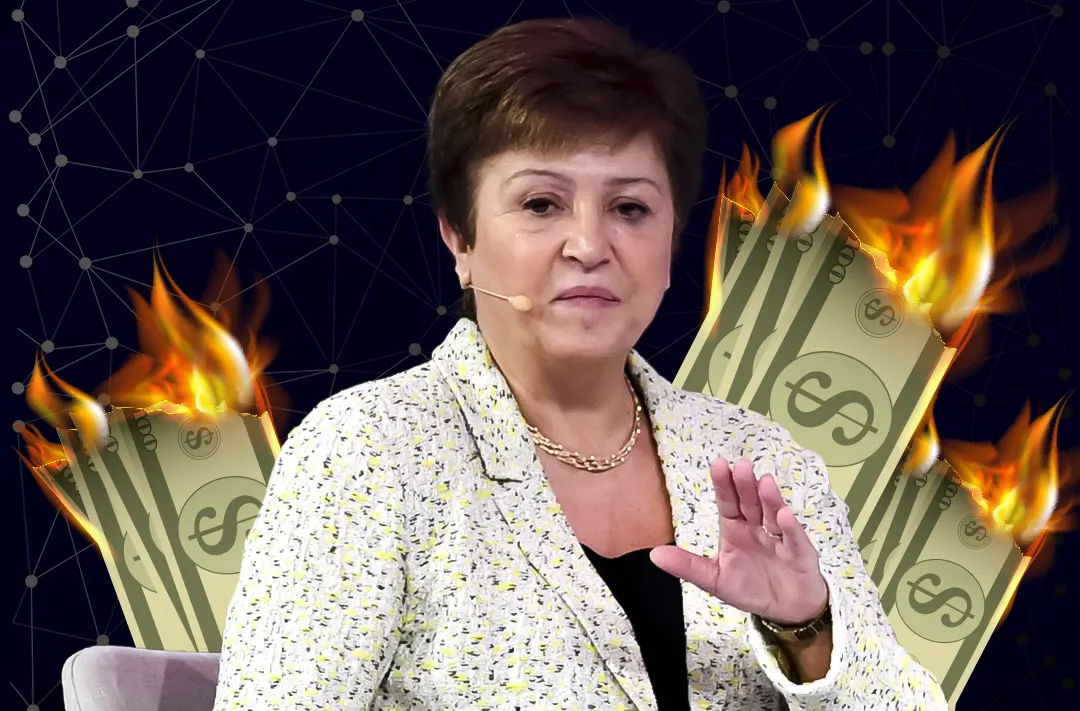 24.05.2022 - 12:25
210
2 min
0
What's new? International Monetary Fund (IMF) Executive Director Kristalina Georgieva said that stablecoins that are not backed by assets are a pyramid scheme. She said this in the wake of the recent collapse of the Terra (LUNA) ecosystem. Georgieva explained that a stablecoin can be called stable if it is backed with assets at a ratio of 1:1. And if "it is not backed with assets, but it is promised to deliver 20% return, it's a pyramid." Georgieva noted that such schemes collapse over time. She said this during a discussion at the World Economic Forum (WEF) in Davos, CNBC reports.
What happened to Terra? The algorithmic stablecoin TerraUSD (UST) began losing its peg to the US dollar on May 8, with its rate dropping to almost zero in the following days, as did the price of its backing token LUNA. As of May 24, UST and LUNA are trading at $0,06 and $0,0001, respectively, according to Binance.
Following the collapse of the rates, the US Securities and Exchange Commission (SEC) said tighter regulation of stablecoins. On May 18, SEC chief Gary Gensler noted that the "turmoil" in the digital assets market would not stop after the Terra collapse. He believes that many more coins will "fail," hurting even more investors.
On May 19, G7 countries called to accelerate the "development and implementation of consistent and comprehensive regulation" of cryptocurrencies. The G7 appealed to the Financial Stability Board (FSB), which is responsible for drafting the document. On May 21, European Central Bank (ECB) President Christine Lagarde said that cryptocurrencies are not secured and should be regulated to protect investors from speculation.
For a detailed timeline of events in the wake of the Terra ecosystem collapse, see GetBlock Magazine's article.