CFTC suspects Celsius of violating US laws
The Commission will appeal to the court if the majority of its members agree with this statement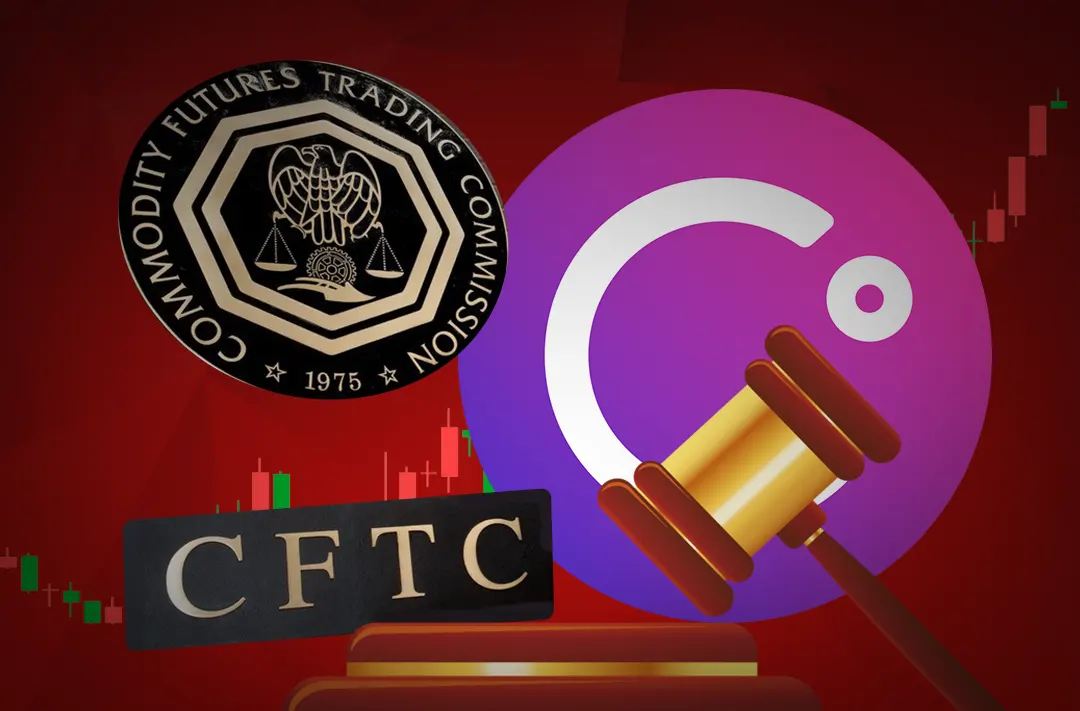 06.07.2023 - 09:30
72
3 min
0
Investigators at the Commodity Futures Trading Commission have concluded that bankrupt crypto lender Celsius Network and its former chief executive officer broke US rules before the firm's implosion, according to people familiar with the matter.
If a majority of the CFTC's commissioners agree with that conclusion, the agency could file a case in federal court as soon as this month, said the people, who asked not to be identified discussing the confidential determination. Attorneys in the enforcement unit determined that Celsius misled investors and should have registered with the regulator, and that former CEO Alex Mashinsky also broke regulations, said one of the people.
The CFTC declined to comment. Representatives and attorneys for Celsius didn't respond to multiple requests for comment by email and telephone. Mashinsky and his attorney also didn't respond to requests for comment.
Meanwhile, the Securities and Exchange Commission and federal prosecutors in Manhattan have also been investigating Celsius, according to bankruptcy filings. Representatives for the SEC and the US Attorney's Office for the Southern District of New York declined to comment on the status of those probes.
Celsius's popularity soared during the pandemic. The company offered loans, and paid interest rates on virtual token deposits that were higher than those in traditional finance. At the same time, Mashinsky would regularly position offerings as being as safe as those available at banks.
But last year's collapse of the once-popular token TerraUSD and a general downturn in the crypto market caused risky bets by the firm to backfire. Even as the company strenuously denied it faced steep losses, Celsius was facing a flood of exits. In June 2022, it froze customer withdrawals. A month later the firm filed for bankruptcy protection.
Mashinsky helped start Hoboken, New Jersey-based Celsius in 2017. The firm raised funds through an initial coin offering and then blossomed into a multi-billion dollar business by paying customers interest for letting it lend out their crypto tokens.
Prior to his involvement in crypto, Mashinsky worked in telecommunications. He was the founder of Q-Wireless Inc., which was one of four companies that made up Transit Wireless, a joint venture that won a contract in 2007 to install cellular phone and internet service in New York City subway stations.
Celsius's spectacular blow-up has already prompted legal action, including allegations from New York Attorney General Letitia James that Mashinsky made false statements about the safety of the crypto platform and misrepresented the declining financial condition of the company. In a January lawsuit, James claimed that Mashinsky defrauded hundreds of thousands of investors — including more than 26,000 New Yorkers — out of billions of dollars.
Mashinsky has sought to dismiss the New York state claim, arguing that the suit "demonstrates a fundamental misunderstanding of Celsius's business, and Mashinsky's role therein." His lawyers also said James had cherry-picked statements that he had made online to make her case, and that Celsius's offering couldn't be considered securities or commodities because the lender had always offered a pre-determined interest rate regardless of the business's performance.
A federal enforcement action against Celsius and Mashinsky would be the latest in a string of cases brought this year by US authorities. The CFTC was the first to sue Binance Holdings Ltd., the world's largest crypto exchange, and its chief executive officer Changpeng Zhao, for allegedly allowing Americans to trade on the overseas platform. The SEC has also sued Binance and Coinbase Global Inc., the largest US crypto exchange. Both firms say they haven't done anything wrong.
Rostin Behnam, who leads the CFTC, recently told lawmakers that the regulator has brought more than 85 cases related to fraud and manipulation in the digital-asset market, resulting in more than $4 billion in penalties and restitution.
The CFTC says that Bitcoin and Ether, the two biggest cryptocurrencies, are commodities and that it has jurisdiction over them when there's suspected fraud or manipulation in the market. The agency also has claimed turf over some crypto stablecoins and Bitcoin and Ether derivatives.
Fahrenheit LLC, a group of bidders led by investment firm Arrington Capital, won an auction in May to acquire some of Celsius's assets.
This material is taken from the website www.bloomberg.com